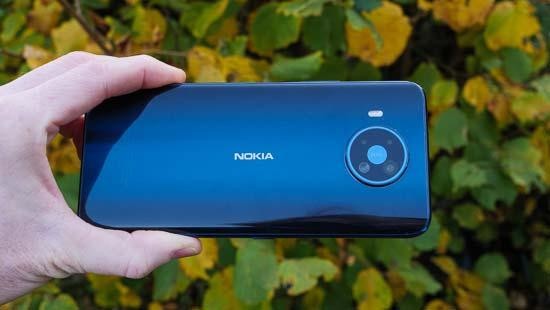 Conclusion
There's a lot to like about the Nokia 8.3 5G. Of course, it is one of the most affordable 5G compatible phones. It also boasts a large display and eye-catching design. We love the 'Polar Night' finish on the rear.
Then there is its general performance. The Nokia 8.3 5G ticks a lot of the boxes without excelling, from it's processor and RAM, decent battery life and its clean Google One Android interface. This is a good all-rounder.
We also have a decent camera specification. Sadly, the reality doesn't quite live up to the hype.
In its favour, the standard and ultra-wide lenses used in good light are capable of making punchy yet natural pictures with good tones and sharp detail from centre to edges. That ultra-wide angle lens comes in handy more often than you might expect.
Portrait mode works well and we like the degree of customisation regarding blur effect. More serious image makers can also enjoy manual exposure control and RAW format in the Pro photo mode.
However, we can't help but compare the Nokia 8.3 5G with the recently reviewed Google Pixel 4a and by comparison the camera functionality often comes up short.
Asides from the ultra-wide lens, there is little else in favour of the 8.3 5G. It's not as good in low light, it's focusing is a little slower, stabilisation less effective, plus it's affected by lens flare.
Also, there are many controls and effects that could be applied better. For example, HDR is automatic with no manual override. Customisation of modes like time-lapse is limited.
In its own right, the Nokia 8.3 5G is a solid phone - Nokia's most capable yet - and in the right hands it is possible to make decent photos and videos. But if the camera is a key concern, there are better options out there for the same money.
Ratings (out of 5)
Design
3.5
Features
4
Ease-of-use
4
Image quality
3.5
Value for money
4