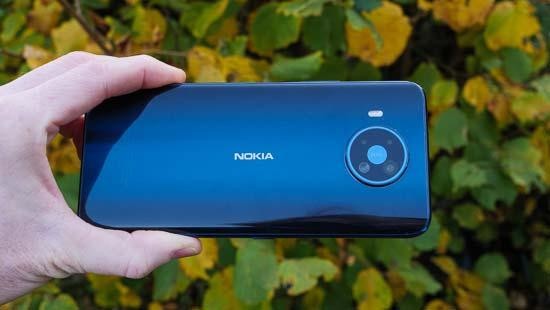 Image Quality
All of the numbers are promising with the Nokia 8.3 5G; a quad camera, 64 megapixels pictures, 4K video with H-Log profile and DNG RAW capture.
There's something to be understood with the numbers for photos. The regular resolution of the camera sensor is 16 megapixels (4608x3456), which is plenty enough for sharing any pictures on social media. That's a print size of 15.3x11.6in at 300ppi, again a decent size.
The maximum resolution is for the standard 1.0x lens. The ultra-wide lens is nearer 12 megapixels (4608x2596 pixels) while the macro lens is a paltry 2 megapixels (1600x1200 pixels). That 64 megapixels is activated manually in the Pro photo mode only and creates huge images at 30.7x23.0in (9216x6912 pixels).
The 64 megapixel high-res images are clearly sharper when viewed side by side at the same size than the standard 16 megapixels resolution.
File sizes vary immensely depending on the shooting mode - its 30MB on average for a RAW image, anywhere between 5-15MB for the standard lens and 500KB for macro.
The difference between identical RAW and JPEG images at various ISO settings viewed side by side is interesting. Noise reduction at higher ISO settings is erratic for JPEG images taken in low contrast light. If you're serious about a picture, it is well worth opting for RAW format (the phone will record JPEG simultaneously anyway).
Overall, there are better smartphones out there at the same price point than the Nokia 8.3 5G for low light shooting. For example, intelligent image processing in the Google Pixel 4a renders better low light shots from what on paper is a simpler camera.
Still, with a fast f/1.9 standard lens, chances are the camera will be in its lower ISO settings most of the time, where best image quality is achieved. Furthermore, if you're in bright light, the Nokia 8.3 5G is highly capable of sharp and crisp images with a pleasant colour rendition.
With the standard f/1.9 lens and even the ultra wide f/2.2 lens, detail quality is consistent from centre to edges. In fact, the final pictures usually appear better than what you see on-screen in the camera app.
On the flip side, we'd avoid the macro lens altogether. It's extremely difficult to get a good picture with this lens - there are distortions, blur and the resolution is low. It is possible to focus very closely using the standard lens anyway, so that's your best bet for closeup pictures.
We'd avoid using the digital zoom, too. Even at 2x, interpolation is clear and image quality suffers.
Lens flare and ghosting is an issue when shooting directly towards the sun. Unless you like the distortion, it's probably best not to point the camera straight towards strong light.
Colour accuracy is good as standard, as is evaluative metering. There is always the option of using the Pro photo mode or shooting in RAW format in order to manually select white balance or exposure co compensation, too.
There are further factors affecting image quality; stabilisation and autofocus. Firstly, you may find detail blurry if the camera is not held steadily. Secondly, autofocus works well in bright light, but its speed and accuracy is affected in low contrast light.
Noise
There are 8 ISO settings available on the Nokia 8.3 5G. These crops demonstrate the image quality at each setting for both JPEG and RAW file formats.
| | |
| --- | --- |
| JPEG | RAW |
| ISO 64 (100% Crop) | ISO 64 (100% Crop) |
| | |
| ISO 100 (100% Crop) | ISO 100 (100% Crop) |
| | |
| | |
| ISO 200 (100% Crop) | ISO 200 (100% Crop) |
| | |
| | |
| ISO 400 (100% Crop) | ISO 400 (100% Crop) |
| | |
| | |
| ISO 800 (100% Crop) | ISO 800 (100% Crop) |
| | |
| | |
| ISO 1600 (100% Crop) | ISO 1600 (100% Crop) |
| | |
| | |
| ISO 3200 (100% Crop) | ISO 3200 (100% Crop) |
| | |
| | |
| ISO 6400 (100% Crop) | ISO 6400 (100% Crop) |
| | |
Portrait Mode
The Nokia 8.3 5G features a portrait mode and a 2 megapixels depth sensor lens. The portrait mode uses the same focal length as the standard lens, unlike some other phones that employ a 2x telephoto zoom.
The blur effect is seen live, so you know what to expect once the photo is taken. For the best part, blur is applied really well. There's also a choice of various 'Zeiss' blur effects, including Classic, Smooth, Swirl, Modern, Star and Heart and a slider to manually select the severity of the blur effect. We had fun experimenting here.
We've seen occasions where blur has missed the mark - the effectiveness is mainly impacted by the complexity of the subject's outline and their surroundings. But overall, the mode is great, certainly where the background is clean and silhouette simple. Perhaps the main downside is that it's not a 2x zoom lens - portraits are more flattering at this sort of focal length.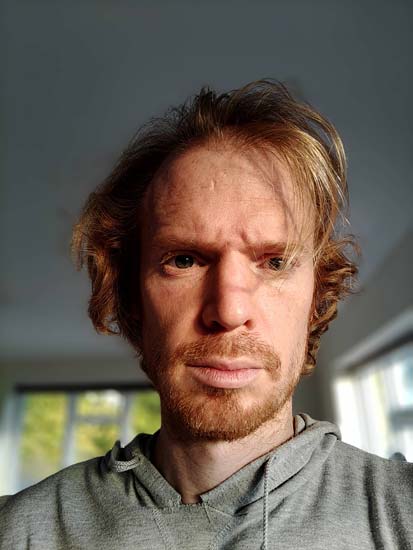 On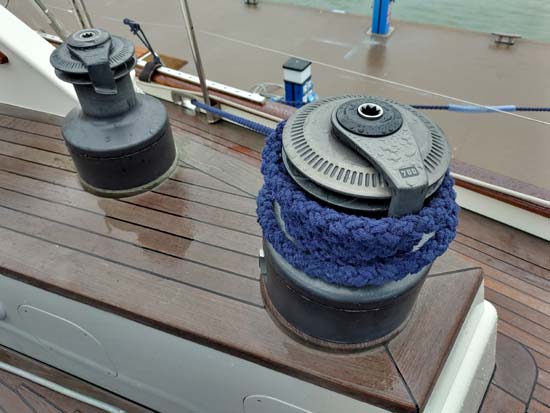 Off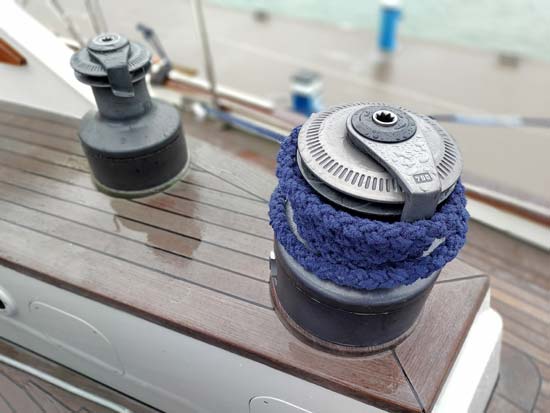 On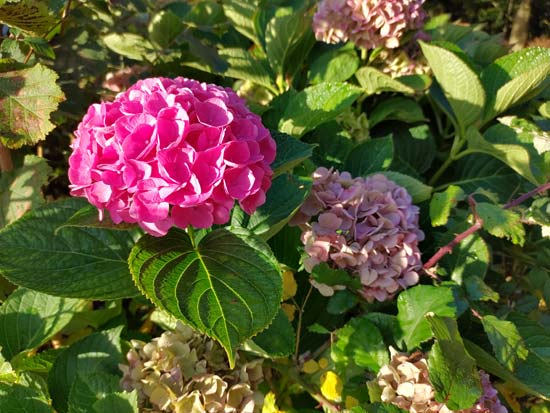 Off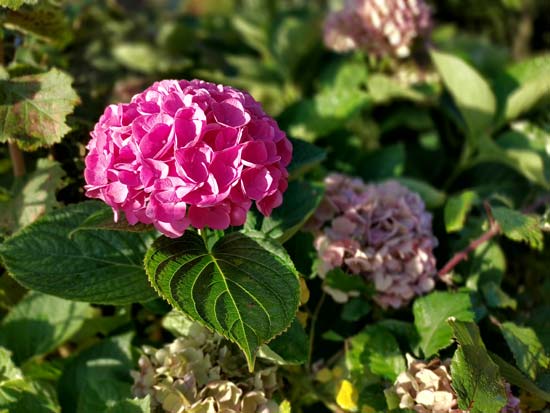 On
Focal Range
The Nokia 8.3 5G has a quad camera with standard lens, plus an ultra-wide lens with 120° field of view. The digital zoom extends the focal length by up to 10x.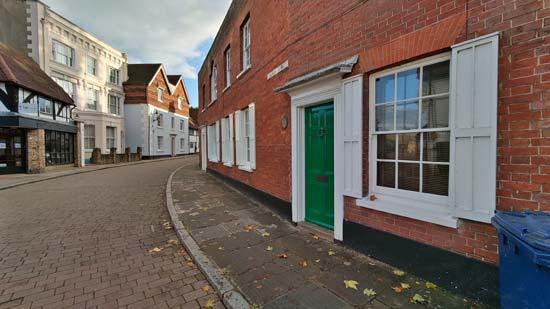 Ultra-wide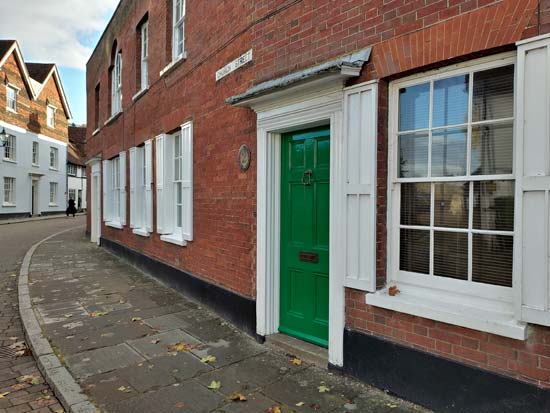 Standard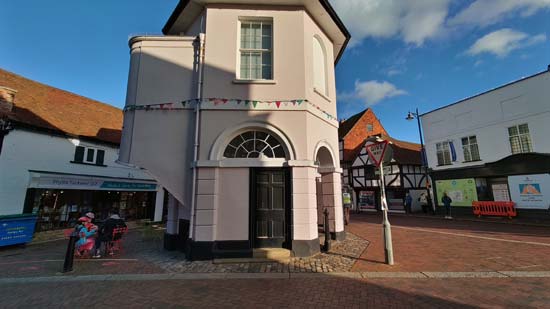 Ultra-wide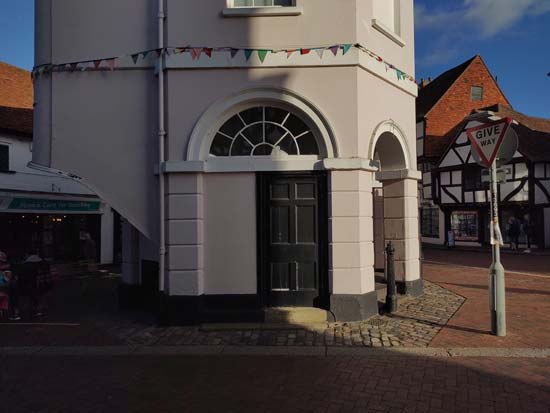 Standard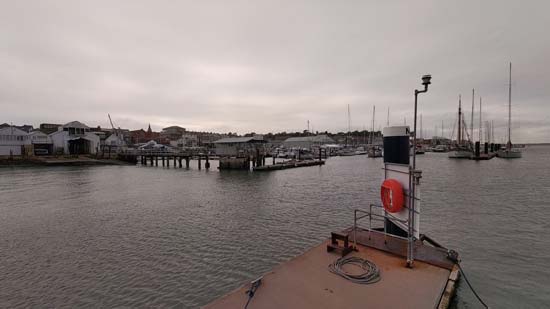 Ultra-wide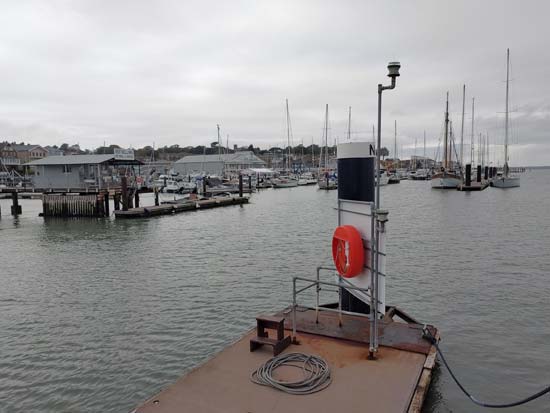 Standard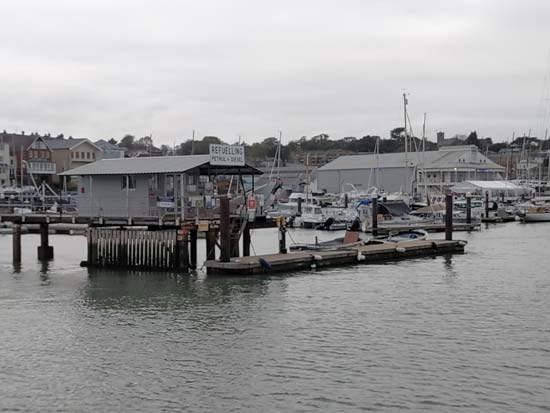 2x Digital Zoom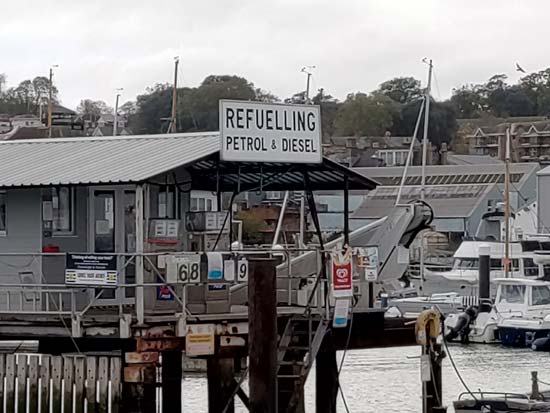 5x Digital Zoom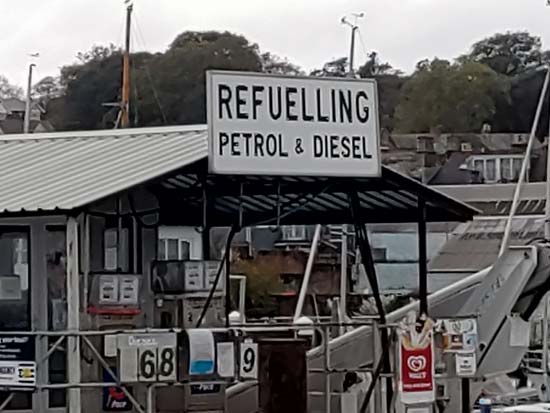 10x Digital Zoom
Macro
We've already mentioned it, but the macro lens should be avoided. However, as with any small-sensor smartphone, the Nokia 8.3 5G can focus closely using its standard lens. We've included some of our best examples using the macro lens - it's slim pickings.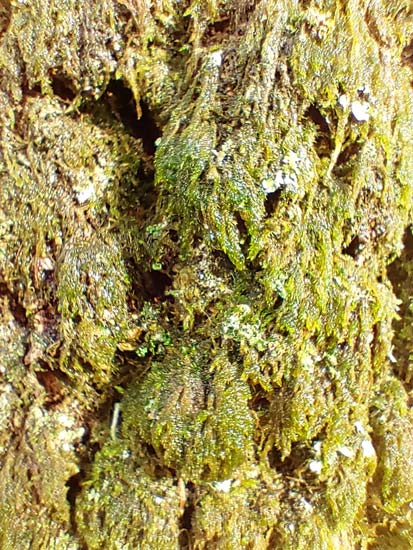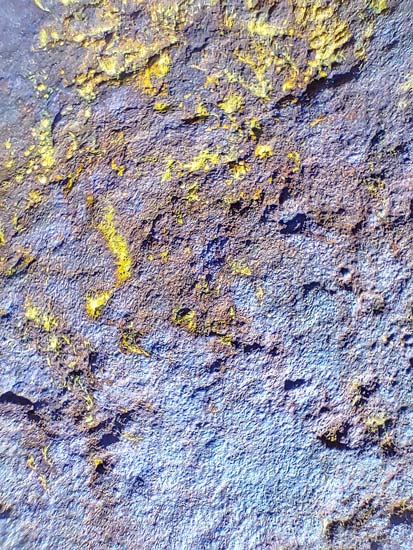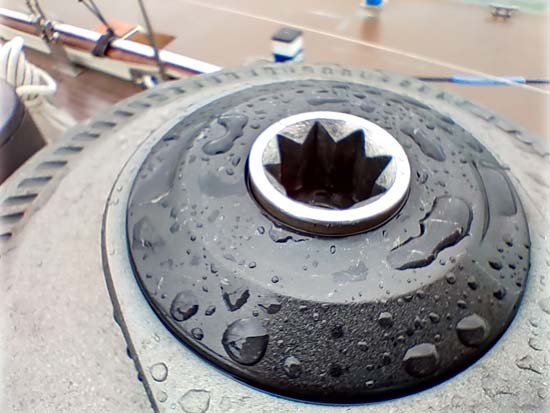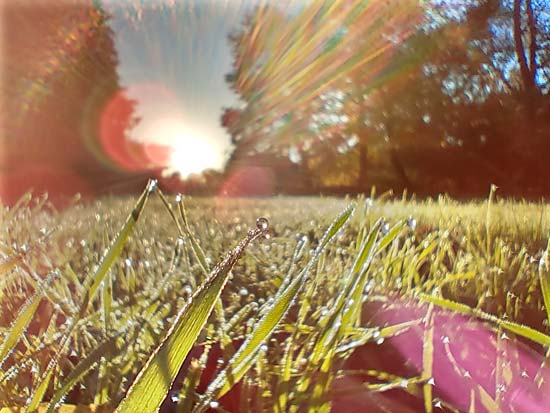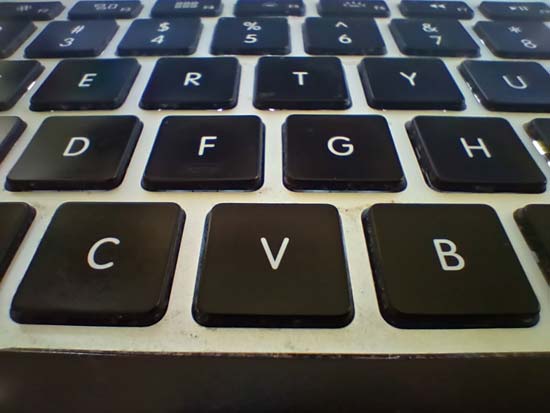 HDR
By default, HDR is always on. There is the option to change this setting to auto via the camera menu, but not off. Overall, we've been happy to leave HDR on because the application is satisfactory.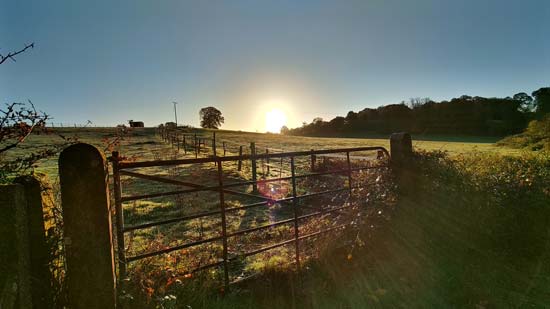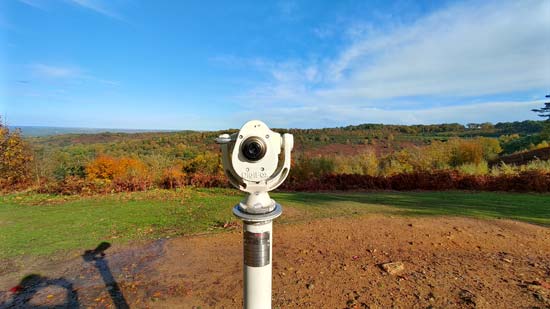 Night Mode
The Night Mode can be used handheld, although you need to keep the phone as still as possible during image capture. The end result is a brighter image than when using the standard photo mode.
In Pro photo mode, shutter speed can be manually selected up to a maximum of 20 seconds, while ISO goes up to 6400. If you can support the phone using a tripod, then this manual control over shutter speed might well be the best option for low light shooting.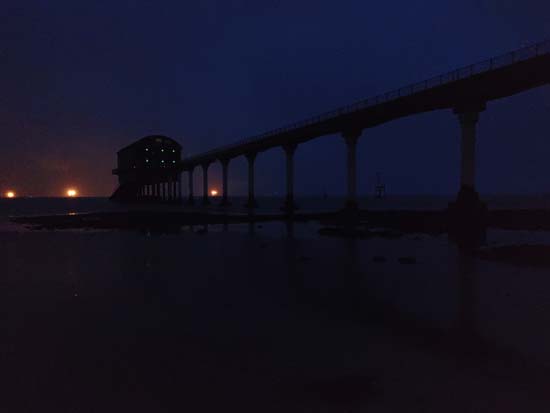 Off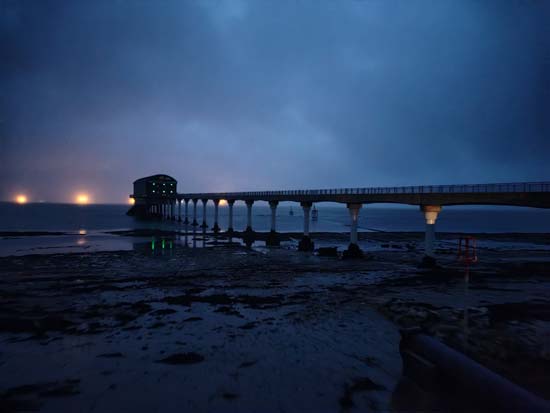 On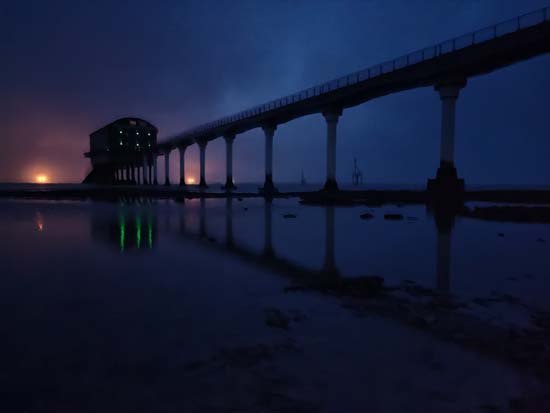 On
Panorama

High Res Mode
Here's comparison images, one of the 64 megapixels Pro photo mode and the other is the standard 16 megapixels resolution.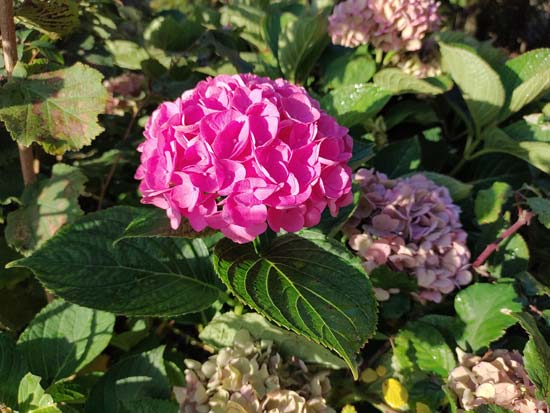 Off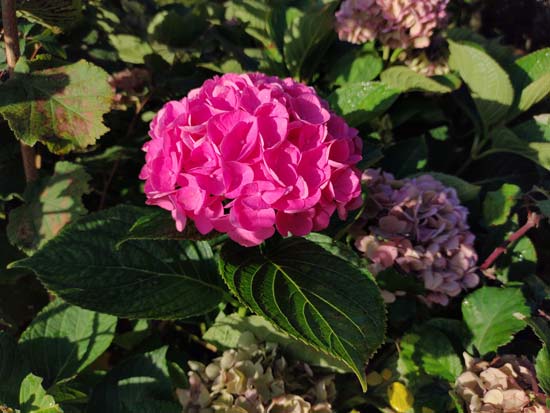 On