Olympus OM-D E-M1 Mark III Review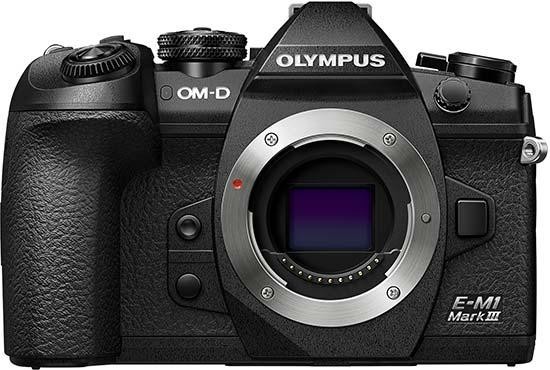 Conclusion
The Olympus OM-D E-M1 Mark III is a more refined, more enhanced version of the 3-year-old Mark II camera, inheriting a number of improvements that were first introduced on last year's flagship E-M1X model.
For us, though, it doesn't offer quite enough new or improved features to either persuade E-M1 Mark II owners to upgrade to the latest, greatest version, or to tempt new would-be users to invest in the Olympus system.
Despite a significant reduction in the launch price compared to the Mark II, the new EM1 Mark III faces some stiff competition at this price-point, most notably from the full-frame Sony Alpha A7 III, the APS-C sensor Fujifilm X-T3 (with the X-T4 due very soon) and the MFT Panasonic Lumix G9.
The Olympus EM1 Mark III does have certain key advantages over its main rivals, though, most notably its incredibly effective image stabilisation system, which really has to be experienced to be believed, and its sheer portability. If ever there was a camera that could put tripod manufacturers out of business, this is the one.
The new Starry Sky AF mode, improved Handheld High Res mode and the Live ND feature are all innovative inclusions that you won't find on any other camera, while the new AF joystick and ISO button further refine what was already an intuitive interface.
Unfortunately, those features collectively aren't quite enough in what is a highly competitive market. The 20 megapixel sensor is beginning to lag behind, as are the last-generation EVF and LCD screen that Olympus have stuck with since the Mark II camera, both now looking distinctly out-of-place on what is after all a flagship camera.
The AF system is fast and reliable, although not quite on a par with Sony's implementation in particular, and burst shooting is more than fast enough for most uses, but video recording still seems like something of a secondary consideration, and only having one UHS-II card slot seemingly a cost-cutting measure.
In summary, we applauded the previous Mark II version as a big step forwards for both Olympus and Micro Four Thirds in general, but the new Mark III is a more conservative release that isn't really going to expand the system's appeal beyond Olympus' loyal user-base.
The Olympus OM-D E-M1 Mark III is still a very good camera, especially if you value portability and the incredible IBIS system, but we're not sure that it offers quite enough to tempt either upgraders or new owners to invest when there are several more enticing options available at a similar price.
Ratings (out of 5)
Design
4
Features
4
Ease-of-use
4.5
Image quality
4
Value for money
4