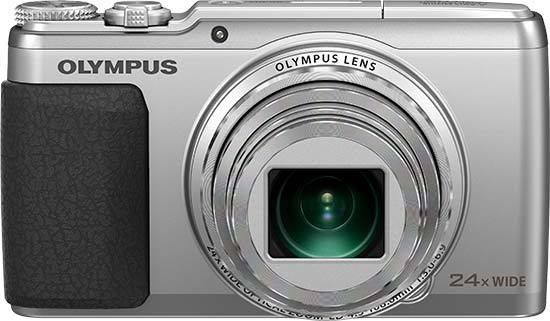 Conclusion
The Olympus SH-50 is like a breath of fresh air for digital compact cameras at this price point. It's perfect for the tech-savvy thanks to the 3-axis image stabiliser that has come straight from DSLR waters. Not only does it provide the camera with a unique benefit in pictures being sharper at full zoom, but also allows you to get closer to the action with the 40cm close focusing system at telephoto. This kind of feature is perfect for insect photographers who want to get close to the action without scaring the creatures away.
The SH-50 is very well made. Olympus have fitted some great glass to the front which prevents all but the worst chromatic aberrations. The command dial is stiff, but only so it stays in place, though if we were to be highly critical, the corner of the camera where the command dial is can get in the way of comfortable operation. The battery door has a locking switch on it and is solid enough even without a lot of metal backing it. We're disappointed to see a plastic tripod bush, but then given the increased performance of the lens system, you won't need it that much.
We're happy with the FullHD video and stereo sound, but we're unsure why the 5-axis stabiliser is only available in video. If the technology is in the camera, we can only surmise that Olympus simply can't do it as opposed to not wanting to.
For less than £200, the Olympus SH-50 is a very capable camera. It offers manual control for those of you with an interest in photography or for any newcomers wanting to learn more about it. Our only gripe is that we would have liked to see shutter and aperture priority added too, but you can't have everything on one camera. The feature set make the SH-50 a highly robust camera, capable of meeting the needs of multiple types of photography. The lens quality and image stabiliser should sway your decision if nothing else when looking to buy a new camera.
Ratings (out of 5)
Design
4.5
Features
5
Ease-of-use
4
Image quality
4.5
Value for money
4