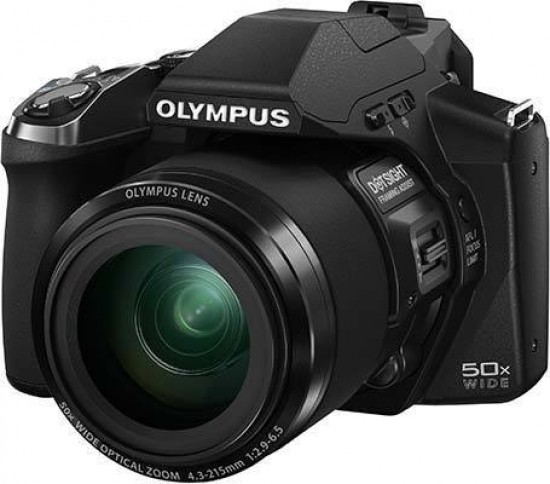 Conclusion
The Olympus SP-100EE is a very decently built bridge camera with a nicely textured hand-grip and rubberised lens barrel, a well-specified electronic viewfinder and a good range of manual adjustments. Starting up at well under a second and capable of shooting full-resolution stills at up to 7fps (for 6 consecutive shots, or 2.5fps for up to 200 frames), the SP-100EE is a highly responsive camera whose usefulness is further enhanced by the unique Dot-sight Framing Assist tool that really helps with keeping faraway subjects within the image frame. With other ultra-zoom cameras, losing your subject usually entails having to zoom out to find it again, and zoom back in, which can be frustrating and might lead to missing the shot altogether. The Dot-sight Framing Assist feature is an ingenious solution to this problem, and works exceedingly well. Additionally, Olympus SP-100EE has a pretty fast auto focus system with some nifty features such as AF-Lock and a useful and pretty well-implemented focus limiter.
Image quality is something of an Achilles heel for any camera with a small and pixel-packed sensor, and the Olympus SP-100EE is no exception. Viewed at 100% magnification, the images look a little over-processed with smudged details – a tell-tale sign of over-zealous noise reduction. Having said that, the SP-100EE does manage to turn out more natural-looking photos than some other Olympus compacts. The images hold enough detail for small to medium-sized prints and most computer screens, the colours are vibrant without being garish, the dynamic range is pretty decent for a 1/2.3" sensor (and there's an HDR mode to fall back on when shooting in really contrasty light), chromatic aberrations seldom raise their ugly head, red-eye issues are essentially non-existent, and the camera is capable of producing some truly impressive close-up shots. Video quality is remarkably high when shooting in 1080/60p mode, and the various high-speed options add a good deal of versatility to the Olympus SP-100EE as a movie making tool.
Granted, some features are conspicuous by their absence – there is no built-in Wi-Fi (although the camera does support FlashAir and Eye-Fi cards), hot-shoe or GPS, and the camera is not capable of shooting raw. However, for a price of £299/$399, the Olympus SP-100EE still offers a good balance of functionality, responsiveness and versatility; and should definitely be on your radar if you are looking to buy an ultra-zoom camera, particularly if wildlife photography is your main interest.
Ratings (out of 5)
Design
4
Features
4
Ease-of-use
3.5
Image quality
3.5
Value for money
4