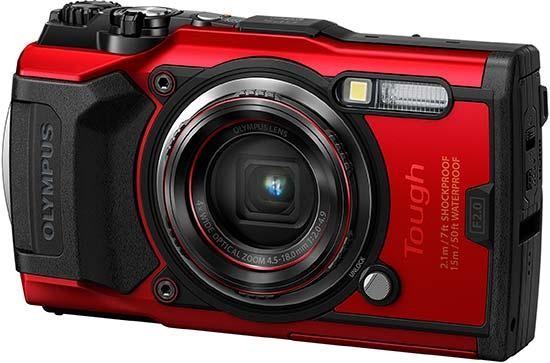 Conclusion
There's a lot of great features to like about the Olympus TG-6, but it's the fact that it's a camera that will survive pretty much anything you wish to throw at it that makes it the most appealing.
A lot of competition still exists in the compact camera market, despite the ever increasing threat of smartphone cameras. Indeed, shoot with the TG-6 side-by-side with one of the latest and greatest smartphones and you'll probably find that the smartphone beats it in a lot of scenarios. Crucially, however, there will be some scenarios that your smartphone just can't be used in - such as underwater. You also don't need to worry about breakages or damage, which it makes it suitable for rough-and-tumble action photography.
Other users who tend to be on the clumsy side - such as children - might also be considered as a potential recipient of a camera like this. Especially those that are unlikely to already be toting a smartphone for their snaps.
All of this makes it sound like images from the Olympus TG-6 are bad - they're not, but they're far from amazing either. In good light, it is capable of delivering well-balanced and vibrant images with a reasonable impression of detail. It's unlikely to be a camera you'll want to take into very dark conditions, or one you'll want to use as your every day camera. It's also great to have a few different shooting modes to work with, as well as raw format shooting.
While the TG-6 is a great camera of its genre, it's also worth thinking about picking up its predecessor, the TG-6 if you want to save some money. At £450, the TG-6 is not cheap for a holiday camera, and with this new version not representing a particularly dramatic overhaul, finding an older model could be a fantastic idea. You can pick those up for around £100 less than the TG-6 at the moment, though the difference in price is likely to become less marked over time.
Overall, the Olympus TG-6 is quite probably the best tough compact camera on the market, offering a solid range of features that will appeal to a diverse group of people - but it comes at a price.
Ratings (out of 5)
Design
4.5
Features
4.5
Ease-of-use
4
Image quality
3.5
Value for money
3.5