Panasonic Lumix GF7 Review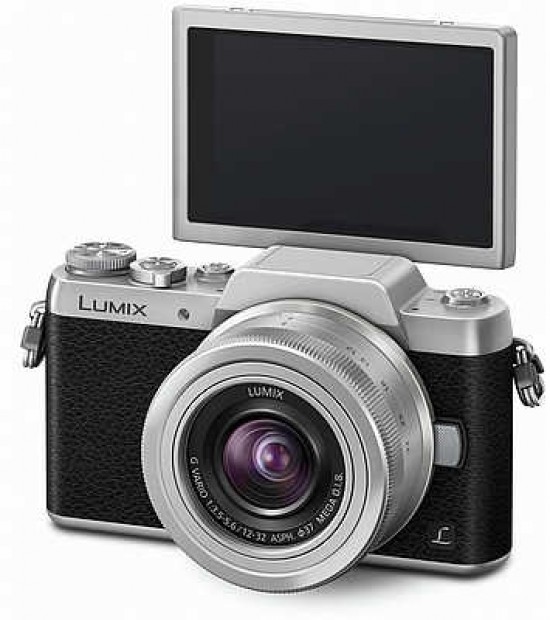 Conclusion
Smaller, lighter and better looking than its predecessor, the new Panasonic Lumix GF7 is an excellent compact system camera that's particularly well-suited to its target audience of smartphone/entry-level compact camera owners looking for better image quality and more features.
The GF7's increased focus on taking better selfies is no gimmick, with the tilting screen and a range of genuinely useful modes on offer to make it easier to take them, improve them and share them. If selfies aren't your thing, the Panasonic Lumix GF7 also has a wealth of other functionality that has trickled down from models much higher up the range, while the 16 megapixel sensor (as used in the GX7) offers excellent image quality.
The GF7 produces excellent still photos. Images shot at ISO 100-1600 are clean, with a little noise appearing at 3200 and more at the still very usable setting of 6400. ISO 12800 is best reserved for resizing and smaller prints, while the top speed of 25600 is only really for emergency use. Videographers are very well catered for too, making the GF7 a versatile camera whichever format you choose to shoot in.
There are a few things that we don't like about the GF7. It continues to lack a flash hot shoe, accessory port, viewfinder and dedicated ISO button, all of which will probably make more experienced photographers look elsewhere, as will the removal of the creative movie mode and custom 1/2 modes on the shooting mode dial, while the mediocre 200 shot battery life is a disappointment for everyone.
So while the Panasonic Lumix GF7 mainly seems to be trying to attract the attention of the selfie crowd, its actually a feature-rich camera that takes excellent pictures and which can easily be stored in a coat pocket with the supplied 12-32mm kit lens fitted. If you need a flash or viewfinder, the Lumix GM5 is a better fit, but otherwise the new Panasonic Lumix GF7 is the best GF-series model yet, selfie or no selfie...
Ratings (out of 5)
Design
5
Features
4.5
Ease-of-use
4.5
Image quality
4.5
Value for money
4.5