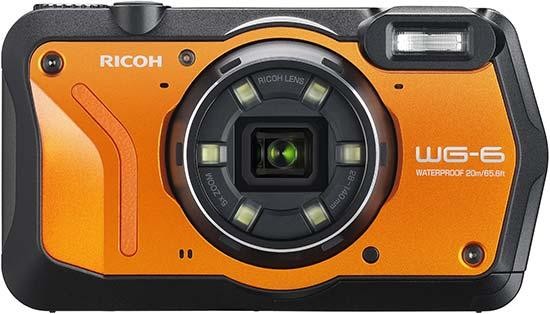 Conclusion
This toughened camera from a long-standing name would seem to tick the boxes for what we might expect of it in 2019 – namely a decent 20 megapixel resolution and the ability to shoot 4K video – which would make it appealing even if it didn't have its destruction proofed construction.
However, be aware that the Ricoh WG-6 still has a relatively small 1/2.3-inch sensor at its heart, which means that images inevitably resemble point and shoot camera quality shots, in being not quite as sharp or as detailed as anyone using an interchangeable lens camera, or even a high-end smartphone, would be used to.
But here, yes, that's hardly the point – because the Ricoh WG-6 has been made to ensure photographers can attempt images in conditions and circumstances in which they wouldn't think to risk a DSLR or mirror-less camera – most obviously, underwater.
Paying a premium for something that produces images that, while OK, aren't that great on close inspection, won't be for everyone, but then not everyone will need a shock, water, dust, freeze and crushproof camera.
For those that do, the Ricoh WG-6 presents a simple to use, straightforward and not overly expensive option, with a design that is cleaner and less 'wacky' than previous iterations. Expect another one along this time next year...
Ratings (out of 5)
Design
3.5
Features
3.5
Ease-of-use
4
Image quality
3.5
Value for money
3.5