Samsung Galaxy S10 Plus Review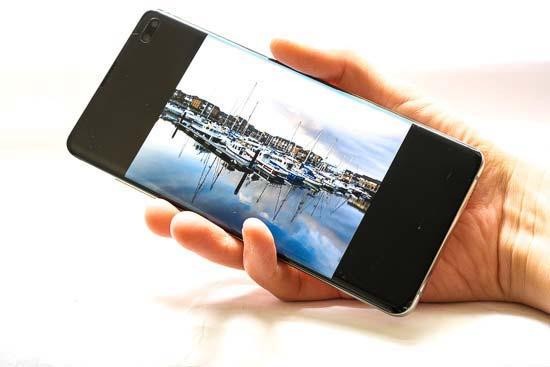 Conclusion
There's a huge amount of competition in the smartphone market right now, but the Samsung Galaxy S10 Plus is one of the best options currently available for those who are primarily interested in the quality of the on-board camera.
The native app has a lot to like about it, including a fully functioning Pro mode and a range of video options. Being able to shoot in raw format and take manual control is appealing to those who like to tweak their shots to get the best from the phone.
For those who don't need all those extras, the standard Photo mode performs well too. You might want to keep an eye on the Scene Optimiser to avoid overly HDR'd images, but other than that it produces high-quality images that look great on the S10 Plus' excellent screen and are perfect for social sharing.
At the time of writing, there aren't too many big-name phones on the market which offer such flexibility with the number of lenses as the Samsung Galaxy S10 Plus. While many phones have double lenses, having a third, super wide angle lens has generally been the preserve of Huawei and Honor phones - with Huawei currently under a bit of a cloud thanks to strict US sanctions, choosing Samsung could be the "safer" option. The Sony Xperia 1 also has a triple-lens setup.
When it comes to price, the Galaxy S10 Plus isn't too ridiculous. At £899 for the lowest storage option (128GB), it's a full £100 cheaper than the cheapest iPhone XS (which only offers half the storage), and it also compares well with the likes of the Huawei P30 Pro and the Sony Xperia 1. This is by no means a "cheap" phone, but it is at least priced competitively. The fact that you can increase storage by inserting a microSD card also adds to to feel of value for money, since you can expand the storage at a later date if you need to.
Overall, the Samsung Galaxy S10 Plus is one of the best options in the smartphone market for photographers and comes highly recommended. If you're looking for a phone which offers multiple lenses, a practical and functional native camera app and an attractive overall design, this is one of the finest currently available - and comes without a side order of controversy.
Ratings (out of 5)
Design
5
Features
4
Ease-of-use
4.5
Image quality
4.5
Value for money
4.5