Samsung NX mini Review
June 5, 2014
|
Mark Goldstein
|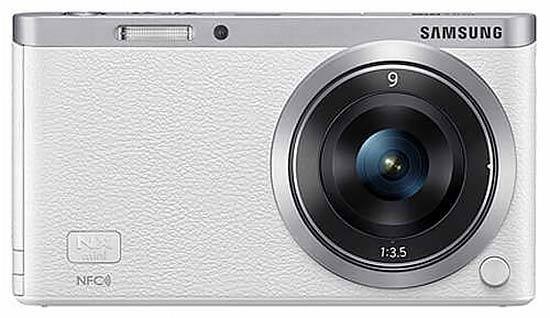 Conclusion
To some extent the Samsung NX mini will always be a balance of compromise. Its small size means you get a smaller than average sensor for a CSC, which in turn adversely affects image quality. Fortunately this isn't severely reduced and is certainly a major step up from a normal compact camera, but if you're a stickler for capturing every last detail and want crystal clear shots at high ISO settings, most Micro Four Thirds or APS-C-sized sensors will trump the NX mini.
However it's easy to get hung up on outright image quality when in fact the NX mini's pocketable size will be far more important in the real world than pixel-perfect image quality. Decked out with the 9mm pancake lens, the NX mini is every bit as portable as a chubby compact camera, though of course you'll need to move about more to compensate for the lack of focal range.
But it's the restricted lens choice that's currently the NX mini's biggest issue. Should the camera sell well then we'd hope Samsung will develop more compatible lenses, but as it stands there's no telephoto option and the 9mm lens' f/3.5 maximum aperture is both small for a prime lens and indeed no better than the 9-27mm optic can achieve. Granted, the NX M mount adaptor lets regular NX-series lenses be used on the NX mini, but not without adding extra bulk, weight and expense.
A lack of lens choice will undoubtedly concern established CSC and DSLR fans, but it's not a complete deal-breaker if you're used to the fixed focal length of a smartphone and can hold steady to compensate for the 9mm lens' lack of stabilisation. Plus, with 20.5 megapixels on tap, cropping in on distant subjects partly addresses the need for a telephoto lens.
Ultimately the NX mini is aimed at fashion-conscious, tech-savvy photographers wanting a noticeable boost image quality over a smartphone or compact camera without the bulk of a regular CSC or DSLR. In this respect the NX mini hits its mark, and once you factor the touch-screen control, fun features and great Wi-Fi connectivity; the NX mini stands an even better chance of winning over smartphone photographers than most of its rivals.
Ratings (out of 5)
Design
4
Features
4.5
Ease-of-use
4
Image quality
4
Value for money
4