Samsung WB1100F Review
June 27, 2014
|
Jack Baker
|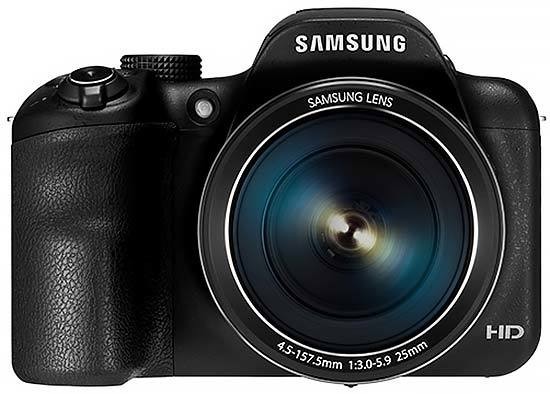 Conclusion
Entry-level superzoom bridge cameras don't tend to set the world on fire with stunning performance or funky features, and the Samsung WB1100F is no exception. Sure, its wireless connectivity is a step above the competition in this sector and the camera has a slick interface, but there's little else to set the WB1100F apart from rivals like the Canon PowerShot SX510 HS, Nikon Coolpix L830 and Panasonic Lumix DMC-LZ30.
Underwhelming image quality with noticeable detail loss at ISO400 and above doesn't do the WB1100F any favours either. Shots taken at ISO1600 are only just passable due to extensive detail smearing and grain noise, whilst the maximum ISO3200 sensitivity is practically useless.
A sluggish start-up time and an autofocus system which is similarly slow in low light further blunt the camera's appeal, as does its average screen quality, limited special effects and severely-downsized panoramic images.
Good ergonomics and build quality are plus points for the WB1100F though, and the camera does have a final trump card: price. The initial RRP of £249.99/$249.99 seems steep for such a mediocre offering, but you can already pick one up for much less.
Consequently the WB1100F now offers a lot of camera and zoom range for the money and hence it's likely to appeal to photographers wanting decent versatility on a budget. However, if you're at all concerned with image quality and low-light performance, even a cut-price WB1100F could still disappoint.
Ratings (out of 5)
Design
4
Features
3.5
Ease-of-use
4
Image quality
3
Value for money
4