Sony Cyber-shot DSC-QX10 Review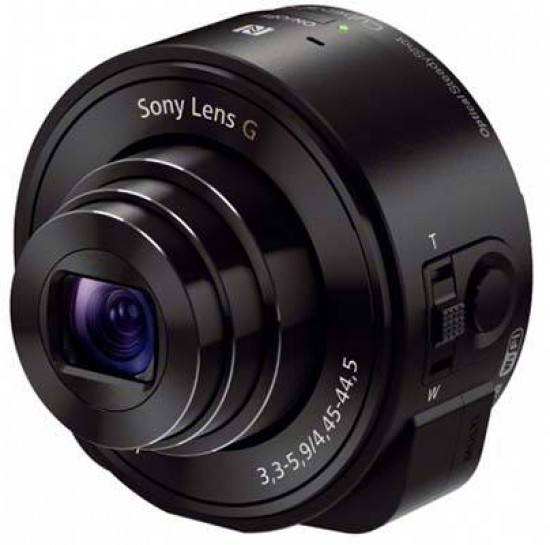 Conclusion
Trying to evaluate the unique Sony Cyber-shot DSC-QX10 has proved to be very difficult. On one hand, it's a dumbed-down, over-priced point and shoot camera that has some intrinsic performance issues. On the other, it's an innovative way for smartphone owners to take better-quality, more versatile photos and quickly share them.
The overall appeal of the DSC-QX10 essentially boils down to two things - how quickly do you want to share your photos, and do you want better image quality than your smartphone provides? If the answer to the first question is yes, then the QX10 will appeal because most compacts don't offer a good sharing experience. If the answer to the second question is yes, then most smartphone owners will benefit from using the QX10 as the sensor and lens are so much better.
What we can't quite decide on is if pairing a smartphone with the QX10 is better than pairing it with a good compact, much like the WX200 that the QX10 is clearly based upon. That particular camera offers a lot more features, faster performance and a similar ability to control it and share photos by pairing it with, yes, you've guessed it, your smartphone. And it's cheaper than the QX10 too (but also bigger and heavier).
While suddenly having a 10x zoom will instantly please smartphone owners with their fixed lenses, the QX10's image quality isn't quite the panacea that Sony would have us believe. Judged against comparable compact cameras, it's fine rather than outstanding, much like the WX200 that we've previously reviewed. Compared to the majority of smartphones, though, its a long way ahead in terms of image quality. As with most things about the Sony Cyber-shot DSC-QX10, evaluating it depends entirely on the type of camera that you currently use and what you do with your photos once you've taken them.
Ultimately the Sony Cyber-shot DSC-QX10 just falls a little short, regardless of whether you're a smartphone or compact shooter. It doesn't quite come up to scratch in terms of performance, feature-set or image quality, and is also a little over-priced too, perhaps inevitable given that it's a first-generation product. At the moment we'd choose a smartphone and wi-fi enabled compact to quickly share images, though that solution has its own challenges. Still, hats off to Sony for trying something new as smartphones cannabilise the entry-level compact camera market - it may well be that we'll all be using something like the Cyber-shot DSC-QX10 sooner rather than later...
Ratings (out of 5)
Design
4
Features
3.5
Ease-of-use
3.5
Image quality
3.5
Value for money
3.5