Sony Cyber-shot DSC-WX350 Review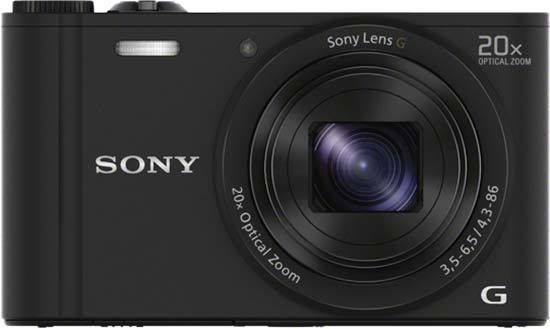 Conclusion
The Sony Cyber-shot DSC-WX350 stands out as a very capable travelzoom camera. Its Exmor R sensor doesn't fall foul of some of the image quality pitfalls prevalent in cameras using the same size of sensor and produces very pleasing photos with good detail, punchy colours and well-controlled noise.
The camera's optics don't let the side down either, and neither do its exposure metering or autofocus systems. Consequently whichever shooting mode you're in, you can be confident the camera will capture a scene accurately.
There's no doubt that the DSC-WX350 performs where it really counts, but it's slightly less impressive when it comes to extra features. The Picture Effects filters are nice when you want to indulge your creative side, however the iSweep Panorama mode is somewhat disappointing if you're expecting detail on a par with stanard shots.
Ergonomically the DSC-WX350 is hardly top notch either, but the most annoying external issue is the screen, which simply isn't up to the performance of the rest of the camera, or indeed many competing models. It's something we wish Sony had updated from the outgoing DSC-WX300, but sadly its iffy viewing angles and unreliable contrast are here to stay.
The screen isn't the only part to be carried over from this older camera though. In fact you'd be hard pressed to find much which has actually been changed or updated for the new model. Both cameras are visually identical and contain almost the same components. The DSC-WX350 does gain the latest BIONZ X processor, though that's had no effect on burst shooting speed. It's most obvious impact has been to decrease the battery life by 30 shots per charge, but the resulting 470-shot capacity is still superb. Whether or not the fresh processing power has boosted image quality is harder to quantify, especially as the DSC-WX300 was pretty handy in this department. But since the new camera certainly delivers the goods here too, the BIONZ X upgrade is definitely no bad thing.
Consequently if you already have the DSC-WX300 there's little reason to upgrade, and likewise if you can find this outgoing model selling for a steal, there'd be no harm in snapping one up instead of the new camera whilst you still can. However, the going rate for the Sony Cyber-shot DSC-WX350 still makes it great value given its impressive performance, image quality and versatility.
Ratings (out of 5)
Design
4
Features
4
Ease-of-use
4
Image quality
4.5
Value for money
4.5