Sony Cyber-shot DSC-WX60 Review
July 3, 2013
|
Matt Grayson
|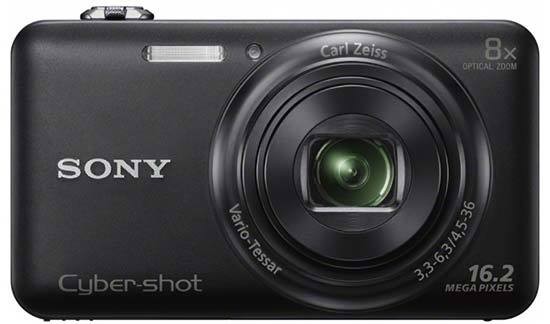 Conclusion
The Sony Cyber-shot DSC-WX60 is a slim, sexy little camera designed to be used by the beautiful crowd in a club or on holiday. Or is it? You see, the Carl Zeiss lens will appeal to users more familiar with photographic manufacturers and the Exmor R sensor will bring a smile to the face of people who like to experiment with light. None of these people can be categorised into one convenient faction.

It seems that the WX60 is a decent all-rounder. It does well in all fields, but excels in none. For example, the build quality is good, but it's not excellent; picture quality is great, but suffers in some areas; and the menu system is comprehensive, but not the easiest to use.

What we like about the Cyber-shot DSC-WX60 is that the bits that Sony have put on it are great. The lens quality is brilliant for a camera at this price. There's little or no chromatic aberration and barrel distortion is minimal. Not to mention the decent 8x optical zoom. However, the stepping on it is too vague. We'd prefer something more precise. We often went over the maximum optical zoom and into the intelligent zoom section because there's no break.

The sensor is back-illuminated and not insanely high in the pixel count. It looks on every count to be a camera that has had common sense applied, with a healthy dose of restraint.

While this conclusion could be considered as negative, it's not. The WX60 is a very worthy camera for many people looking for a good looking point and shooter for everyday use. The automatic controls will help with day to day shooting and the digital effects will add an element of fun to your photography.

If you're in the market for a new camera and you want something for around £150 that has a good lens, looks pretty and produces good pictures in decent light, then the Sony Cyber-shot DSC-WX60 could be for you.
Ratings (out of 5)
Design
4.5
Features
4
Ease-of-use
3.5
Image quality
3.5
Value for money
4