Sony Cyber-shot RX100 VII Review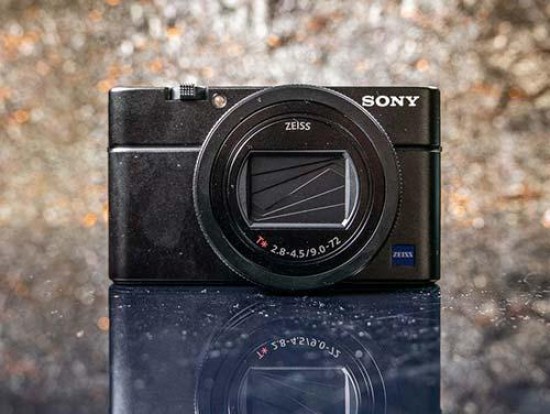 Conclusion
The Sony RX100 camera series continue to evolve with the launch of the Mark VII, which focuses on faster, more usable burst shooting, improved auto-focusing and the long overdue addition of a Mic port.
If you want a camera that's fast enough to shoot fast-moving subjects - wildlife, sports, or just your kids - and small enough to fit inside a coat pocket, then there's simply no better option currently on the market than the Sony RX100 VII.
The addition of the new stacked sensor with its DRAM memory makes burst shooting much more usable than on the VI version, thanks to now being blackout free, which makes it much easier to follow the action. the 90fps shooting mode may grab all the headlines, but it's the revised 20fps mode that really deserves the attention.
As does the addition of the Real-time Tracking and Real-time Eye AF technologies, which have also been trickled down from Sony's Alpha range of mirrorless cameras. The Sony RX100 VII shares the same tenacious ability to quickly lock-on to and track almost any fast-moving subject, and if it can detect a human or animal's eye, even better. Seeing this technology in action on such a small camera is a real eye-opener (excuse the pun!).
The final major new feature for 2019 is the new 3.5mm Mic port, which for the first time makes it possible to record quality sound on the RX100 series, something that vloggers in particular will find appealing. We just don't know why it's taken Sony so long to add this.
There are still some notable drawbacks to this camera - the lack of an ND filter restricts shooting in very bright light, the touchscreen interface is still too limited, and battery life continues to be poor - but ultimately the new Sony Cyber-shot RX100 VII is the best RX100 camera ever, and the best compact camera currently available on the market.
Ratings (out of 5)
Design
5
Features
5
Ease-of-use
4.5
Image quality
4.5
Value for money
4.5