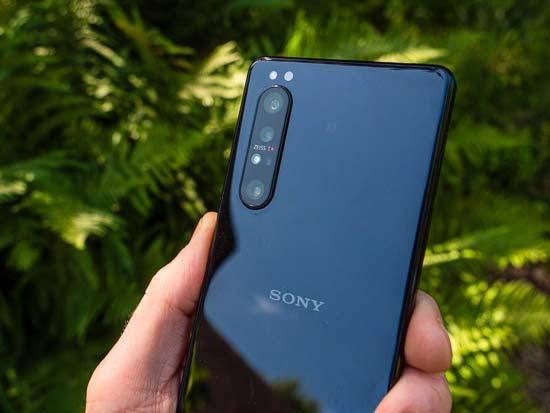 Introduction
The Sony Xperia 1 II is the company's latest flagship smartphone, priced at £1,099 / $1,199 in the UK and USA respectively.

Claimed to 'set a new bar for speed in a smartphone', you get the latest Qualcomm Snapdragon 865 processor, 8GB RAM, 5G connection and Wi-Fi 6 connectivity.

Of course, at Photography Blog our main interest lies in the smartphone's image making potential. You get triple front-facing Zeiss lenses, backed up with redesigned Photo Pro and Cinema Pro apps for full manual control over settings such as exposure, focus and drive mode.

There are also some eye-watering photography and video features. Co-designed with the Sony a9 - a camera primarily designed for professional action photographers - the Xperia 1 II offers 20fps with continuous autofocus focus and autoexposure and real time eye AF for humans and animals.

On paper, for image makers there's a lot to be excited about in the Xperia 1 II, which is available in Black or Purple (plus other limited edition versions), so read on to find out how we got on using it.
Ease of Use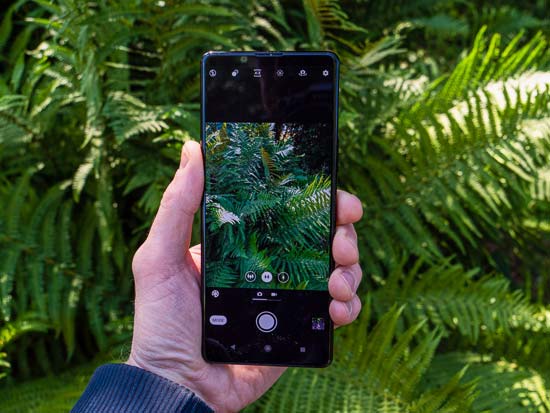 Front of the Sony Xperia 1 II
Before we get into the nitty gritty of the camera and apps, let's take a look around the sleek and slender Xperia 1 II.
It's got an ultra-wide 21:9 aspect ratio 4K HDR OLED (3840x1644 pixel) screen. With a 1,000,000:1 contrast ratio and 10-bit equivalent display, the colours are rendered beautifully.
Asides from being the perfect format for watching movies and gaming, there are a few benefits to ultra-wide screens.
With a maximised display size, the 'multi-window' function that allows you to view and operate two apps simultaneously has enough room to breathe - it's a genuine option.
That ultra-wide 21:9 aspect ratio of the screen also gives a cleaner display for image making, being perfectly suited to video, but in this case also for photography. That's because in the Pro Photo app, the camera functions and menus are displayed in the empty space to the side of the best quality 4:3 aspect ratio live view.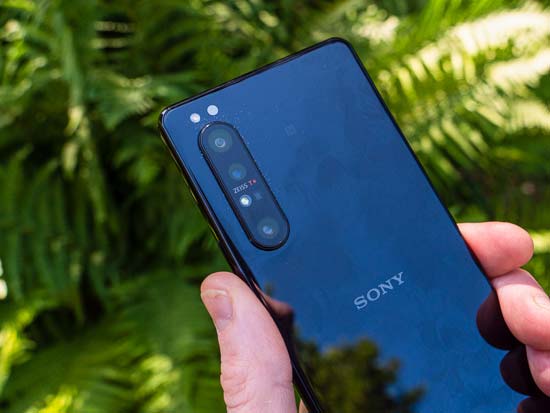 Rear of the Sony Xperia 1 II
Overall, the screen is great, although we did find it a challenge at times to see it clearly when out in direct summer sunlight, even at its brightest setting.
The phone itself is narrower than other 6.5in phones and therefore easier to hold. However, it's long format is unwieldy for single-hand use and you'll generally want both of your hands free for using the camera.
Design-wise, Corning Gorilla Glass on both sides make the Xperia 1 II a tough phone. You will still want to buy a protective case though, not least of which because the smooth surface is slippery. It's also water resistant to an IP65/68 rating (that's rain and dust as opposed to full waterproofing). A full day on a quiet beach proved no problem for the Xperia 1 II.
The battery has a healthy 4,000mAh capacity and can be charged to 50% in around 30 minutes. You'll get a full day's use on a single charge - a performance that matches up to the competition and is a big step up from the Xperia 1. There is also compatibility with a wireless charger dock, although this unit is not supplied with the phone.
A further look around the phone reveals the single SIM/ micro SDXC card slot, volume control, on/off button and a button that can be used for image capture with the camera. Lo and behold, the 3.5mm headphone jack is back, too!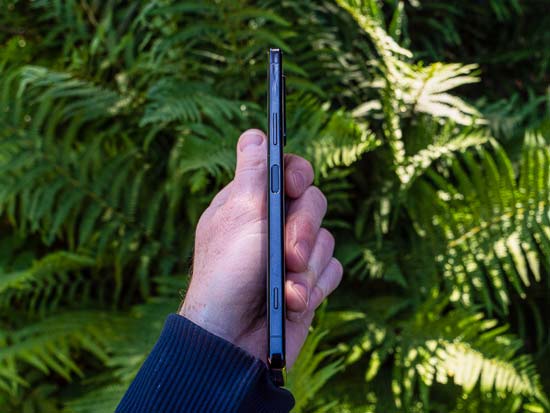 Side of the Sony Xperia 1 II
For quicker and easier access, we would like to see an on-screen fingerprint scanner, instead of the power on/off scanner.
As standard, the internal memory is a generous 256GB and a micro SDXC card card be installed with support for cards up to 1TB.
On the rear is the triple lens camera, flash and a 3D iToF sensor used for autofocus and depth sensing. Thankfully, the lenses are now in the upper left as you hold the camera in landscape format for taking photos, meaning your fingers are much less likely to get in the way.
The primary rear lens has a 24mm focal length with 82° field of view and maximum f/1.7 aperture. You then have the telephoto 70mm camera with 34° field of view and f/2.4 maximum aperture, plus the 16mm ultra-wide lens with 124° field of view and f/2.2 maximum aperture. It's also possible to digitally zoom in with any of those lenses, up to a maximum of 200mm using the 70mm lens.
There is a single front-facing 'selfie' camera with 8MP resolution, 84° field of view and f/2.0 maximum aperture.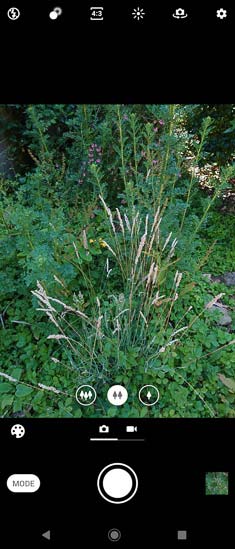 Camera App
While out and about, we have really appreciated what each of the 16mm, 24mm and 70mm lenses bring. For landscape scenarios, that ultra-wide lens is particularly useful. We have largely ignored the digital zoom because of the adverse impact on image quality.
Each lens offers a maximum 12MP image size at 4:3 aspect ratio, while using a different area of the new sensor, with the primary 24mm lens utilising the sensor fully. And the camera sensor is 1/1.7", which is 50% larger unit than the one found in the Xperia 1.
It seems strange to consider 12MP a low resolution for a smartphone, but this very ethos has served the photo quality in Google Pixel phones very well.
For photography and video there are two main ways to control the camera, through the dedicated Cinema Pro and Photo Pro apps or through the standard camera app.
In the standard camera app, you can switch between the three lenses, adjust brightness via a slider, select aspect ratio and switch to the front facing camera. For photos, you can also select the flash mode and manually add a bokeh effect with the 24mm lens only. (Bokeh is the word used to describe the aesthetic quality of out-of-focus areas.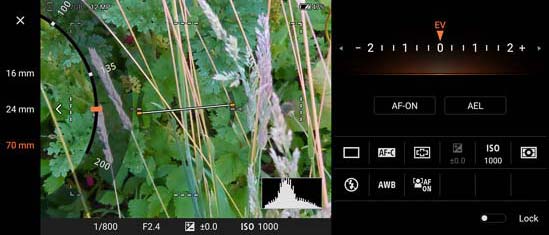 Photo Pro App
There are a few additional photo modes; panorama (which works really well), 'slow motion' (for 120fps full HD videos), Portrait Selfie, Google Lens and finally Creative effect (for various filters including Old Film, Mirror and Harris Shutter).
You also have direct access to the Photo Pro app, although we'd like to see a more intuitive way to switch back from the pro apps to the standard camera app. It appears that the quickest way is through image playback.
Truth be told, the standard camera app is rather basic. But the Photo Pro app is an entirely different experience.
Making the most of that ultra-wide display, the layout in the Pro apps is brilliant. Sony Alpha users will be familiar with the menu layout, with PASM exposure modes, EV compensation, drive mode, AF mode, ISO, metering, flash, white balance and Face/ Eye detection AF. Histogram, grid lines and level gauge can be displayed in real time too.
Photos are taken in the Pro app using the shutter button on the side of the phone. Unlike the standard camera app, there is no on-screen shutter button option. We found the side shutter button a little on the stiff side, especially when trying to get a grip on the slippery rear surface. Ideally you'll have both hands available to hold the phone.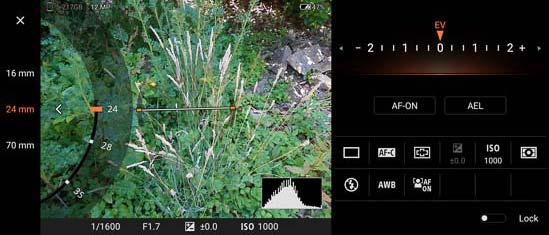 Photo Pro App
Ultimately, those who know a bit about photography will really enjoy the Photo Pro App. And like in the latest Sony Alpha cameras, the continuous AF in the Xperia 1 II is excellent in a wide range of scenarios.
Sony's industry-leading real-time face and eye detection AF is available here for both people and animals and has unerring accuracy and reliability. And it's on a phone.
There is the reassurance that continuous AF is on the money via those signature green squares that you get displayed over your tracked subject - be it face or eye detection.
Then there are the drive modes supported by fast continuous AF - up to 20fps with continuous AF and AE. That continuous high drive mode is available when using the 24mm lens only, while the other lenses are supported with a 10fps continuous low drive mode.
In low contrast light, AF is excellent too, for a phone. Whatever the scenario, the Xperia 1 II is lightning quick for focus and capture. It almost seems absurd (in a good way) to have such action-photography-friendly features on a phone.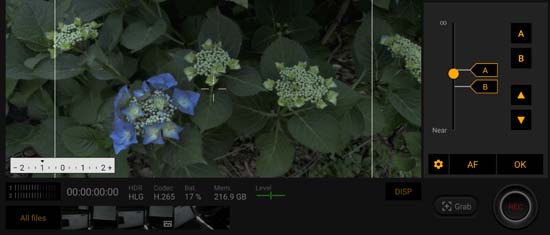 Cinema Pro App
We also need to comment on the Cinema Pro app for video. You get 4K (3840x1644) or 2K (2520x1080) capture at up to 60fps, plus eight colour grade presets in addition to a standard look. The shutter is automatically adjusted according to your FPS, whether it is 24, 25, 30 or 60fps - that's really helpful.
All three lenses are available for video mode, although not at all FPS options are. With a fixed aperture of f/1.7 to f/2.4 depending on the lens in use, direct sunlight is too bright even using the base ISO 64 setting and certainly when shooting at 24fps. We couldn't find a ND filter effect option to reduce light transmission. So if you want to shoot video in sunlight, 60fps is your only real option.
Video AF is good albeit with a little 'twitching' as it makes those micro adjustments, while manual focus is controlled by selecting the distance on a slider.
There is a really neat feature to select two manual focus presets ('A' and 'B') on the slider to make an immediate switch between those two distances. We can see a lot of use for this feature and are still pinching ourselves that this is on a phone! Manual focus transitions are really smooth.
A general sour observation about the Xperia 1 II is that not all features are available in all modes or for all three lenses and it'll take a little time to work out what is indeed possible.
All in all, the Xperia 1 II is very capable for photo and video recording and is backed up a powerful processor, healthy battery life and intuitive Pro apps. It's not for everyone, in fact, its handling is aimed squarely at discerning image makers who will be bowled over by what is possible.