Canon PowerShot A3500 IS Review
August 26, 2013
|
Matt Grayson
|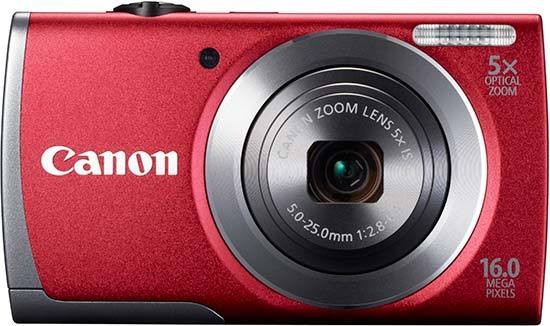 Conclusion
The Canon PowerShot A3500 IS doesn't scream "BUY ME" and it's certainly not stuffed with interesting features. Still, each manufacturer has to have a range of cameras that target a market that isn't interested in the newest feature. Some people simply want a picture taking machine. That's what a camera such as the A3500 IS is. It has the technology that's been passed down through the years from higher spec cameras with some general improvements in programming to keep the image quality up to the standard that we expect.
Image quality is actually the Canon PowerShot A3500 IS's main downfall, as is the same with any tiny sensor compact. If you use it on anything higher than ISO 100, you're going to get noise showing through – even with the noise reduction system. If you want the smoothest images it can give, you need to have bright sunlight or use flash all the time when it's not bright sunlight. The flash is intelligent and does supplement ambient light. It's not designed to take over unless there isn't any ambient light.
The build quality of theCanon PowerShot A3500 IS is good for a model at this point in the market. It's only just over £100 and you get a well built little unit with a metal tripod bush, a flush screen and wi-fi built in. That's not bad going for the price. It gets a little let down on the battery door being only plastic. A bit of metal to strengthen it wouldn't go amiss. We also don't like the rubber USB port covers, although we have to thankful that they're covered at all. Some cameras don't have them.
The Canon PowerShot A3500 IS is a camera that will work great for nights out with friends, days out with the family, celebrations and get togethers. It's a good all-rounder. It could be taken travelling and the metal tripod bush (of all things) will be handy then, for the many pictures taken on a little tripod. The built-in wi-fi will be great for transferring images while you're on the go and the small size and the fact it compacts down to a pocketable shape will be great for transportation. The main downside to this being used as a travelling camera is that the battery charger isn't built into the camera. It's a separate unit with its own power source and that will take up precious space.
So if you're looking for a camera that will be good for a gap year around India, then it would be best to look elsewhere. But, if you want a small, pocketable, good looking camera with a few tricks up its sleeve, then take a look at the Canon PowerShot A3500 IS.
Ratings (out of 5)
Design
4
Features
3.5
Ease-of-use
4.5
Image quality
3.5
Value for money
4.5