Canon PowerShot G5 X Mark II Review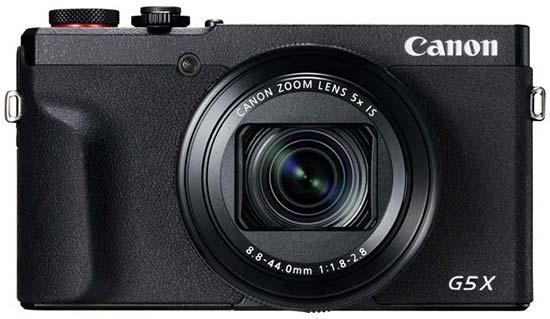 Conclusion
With the introduction of the G5 X Mark II and the G7 X Mark III being at the same time, it's clear Canon is sending the message that it has something available for every type of consumer. The G5 X Mark II is the better option out of the two if stills photography is your main concern, while vloggers will likely be drawn towards the G7 X Mark III.
There will be a lot of comparisons drawn between the G5 X Mark II and the latest RX100 models, such as the Mark VI and the VII. However, at a retail price of just under £800, it would be fairer to compare it to some of the older Sony models, particularly the RX100 IV which is currently available for around the same price.
In which case, with the Canon you get a longer focal length lens, plus a touch-sensitive screen as well as a similar pop up and pull out type of viewfinder. Therefore, if £800 is your budget, then it's easy to recommend the Canon over the Sony in this context, no matter how disappointing it is that Canon is releasing cameras which compete with four year old models, rather than standing up against the latest and greatest.
Putting all comparisons aside for the moment and looking at the Canon PowerShot G5 X Mark II on its own though and it's a very likeable camera. Its small pocket-friendly size, plus the viewfinder and screen combination make it a very pleasant holiday or travel camera. It's nice to use, with a good array of buttons and dials, plus a good handgrip for making it feel secure in the hand.
If you like to capture the odd video, having uncropped 4K is good - and while some will be disappointed not to have an external mic input, for family videos and the like, the inbuilt mic is perfectly adequate.
Although there's a lot to like about this camera, there's also a few negative points which deserve to be mentioned. Battery life is a little limited, especially for a travel camera, while it could do with more customisation options to change how various buttons work. Autofocusing is decent with static subjects, but as soon as you introduce a bit of movement, then the results aren't quite so good - especially disappointing for a camera that offers such fast burst shooting.
£800 is quite a lot to spend on a compact camera, it's true, but if you want something which offers fantastic image quality - above and beyond what even a top-of-the-line smartphone can achieve - but also fits in your pocket, then the G5 X Mark II is easy to recommend. If money is no object, look towards the ridiculously advanced Sony RX100 VI and VII, but be prepared to spend big bucks.
Overall, the Canon PowerShot G5 X Mark II might not set the world alight with class-leading technology, but it is solid, dependable and very good as a pocketable travel-friendly camera.
Ratings (out of 5)
Design
4.5
Features
4
Ease-of-use
4
Image quality
4
Value for money
4