Fujifilm FinePix XP140 Review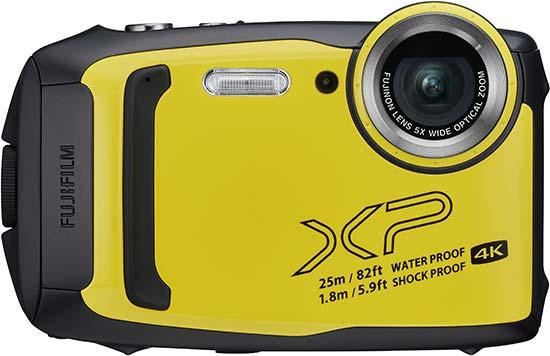 Conclusion
With a manufacturer's suggested UK pricing of a very competitive £179, there's the feeling that, if you need a toughened camera with the usual rough 'n' tumble proofed spec, you can't really go far wrong with the Fujifilm FinePix XP140 compact.
Though we found there was some loss of definition at the very edges of frame when shooting at maximum 28mm equivalent wide angle setting and some loss of highlight detail (and visibility of pixel fringing) under particularly bright conditions (where an manual option is to simply dial the exposure compensation down), under most circumstances we found the images from the Fujifilm XP140 to be rather better than we expected from a camera of this ilk.
While it won't compete 100% with a DSLR or compact system camera, and it would be unfair to ask it to do so, colours straight from this compact are well saturated and possess plenty of 'pop', even in default standard settings, which means its intended adrenalin junkie users are unlikely to want to do much in the way of image adjustment once they've downloaded shots, prior to sharing.
So, in offering a responsive performance, decent images, intuitive use, plus good value for money, if you don't need a bunch of bells and whistles or 4K shooting at a more 'standard' 30fps, and just want something that can take pictures in otherwise challenging conditions for a regular camera or smartphone, the Fujifilm FinePix XP140 comes up trumps as one of the better toughened options out there right now for the cash-strapped.
Ratings (out of 5)
Design
3.5
Features
3.5
Ease-of-use
4
Image quality
4
Value for money
4.5