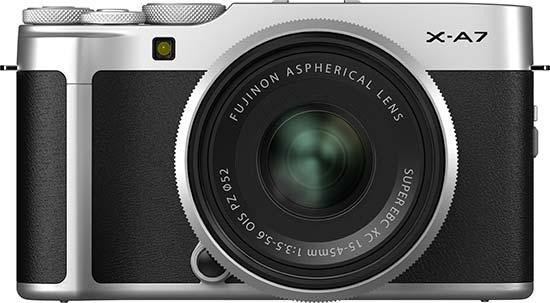 Conclusion
Your attraction towards the Fujifilm X-A7 may well depend on the type of user you are.
For stills photographers, the lack of a viewfinder and the slightly awkward handling which comes from having a huge screen and barely any buttons is likely to be somewhat off-putting.
However, for vloggers who want something small and neat which can deliver high-quality video, and importantly - be able to frame themselves easily - it's an enticing proposition.
If you're a stills photographer who has been used to shooting with a smartphone, you might also be less bothered about the lack of a viewfinder, and find the very large screen appealing.
Putting aside the handling quirks for a moment, the images (and video) the Fuji XA7 is capable of delivering are very good. There's lots of detail, nice colours, and also a decent lens range to choose from. Autofocusing is swift and rapid too, so there's not much to complain about there either.
The kit lens does a good job of reducing its size for easier travelling, but using a motorised mechanism to zoom in and out doesn't feel particularly natural and doesn't give you the same kind of precision a normal lens does - it's probably a sensible idea to set aside some cash to upgrade the lens to a better choice at some point.
Fujifilm is not known for its low prices, and despite this being an entry-level model, it still commands a fairly high asking price. You can almost certainly get something of comparable quality for a cheaper price - particularly if stills photography is your main concern. Indeed, Fujifilm's own X-T100 camera currently retails for around half the price.
Overall, the Fujifilm X-A7 is a bit of a strange beast. Judging it on image quality alone reveals a capable performer, but it's hard to get over the handling issues, lack of a viewfinder and high price for stills shooters - vloggers are encouraged to take a look though.
Ratings (out of 5)
Design
3.5
Features
3.5
Ease-of-use
3
Image quality
4
Value for money
3