Huawei Mate 20 Pro Review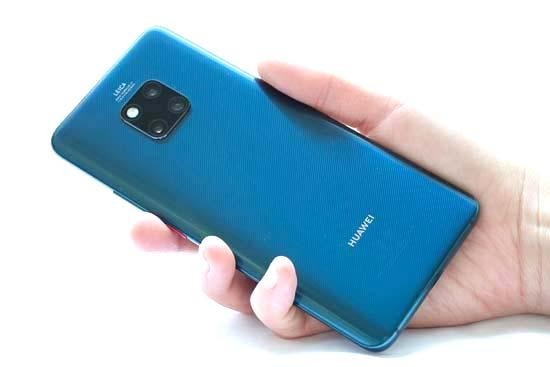 Conclusion
Huawei is pretty much the go-to name in smartphones these days if your main concern is the quality of the onboard camera(s).
The Mate 20 Pro doesn't replace the P20 Pro, but sits alongside it to give you a couple of different options when it comes to choosing the best model for you. With the Mate 20 Pro, you get a wide-angle lens, but you lose the monochrome sensor – which is more important to you is likely to be down to personal preference, but it's hard to spot a huge loss in quality even without that monochrome sensor.
There are other aspects which you may also want to think about though – such as the design. A curved screen looks very nice, but it presents its own problems – most notably the issue of false touches, which can be learned to live with but may be particularly bothersome for photographers who are more likely to hold the phone in certain way.
In terms of the photographs the Mate 20 Pro can produce, once again Huawei has produced an extremely impressive device. Images are very detailed, have fantastic colours and with three different focal lengths to choose from, it's a very flexible option to have in your pocket. The ability to shoot in raw format, or to take control via the Pro mode, is also extremely appealing to enthusiast photographers.
Artificial intelligence does a good job of determining the scene, and it's quite amusing to see how many different types of subject it can recognise, but if you're finding it to be a little OTT in the results that it produces, it's great that you can switch it off for a more natural look.
Then there's price. At £899 (sim free), the Huawei Mate 20 Pro is at the higher end of the premium smartphone scale. However, it's much cheaper than the iPhone XS (minimum £999 for a 64GB version – the Mate 20 Pro is 128GB), and the same price as the lowest capacity Samsung Galaxy Note 9. When you look at it like that, the fact that it offers so much for the price arguably makes it pretty good value for money.
It'll be interesting to see what Huawei does next to follow on from the P20 Pro next year, but for now at least, the Mate 20 Pro is quite probably the smartphone we'd most highly recommend for photographers.
Ratings (out of 5)
Design
5
Features
5
Ease-of-use
5
Image quality
5
Value for money
4