Huawei Mate 20 Pro Review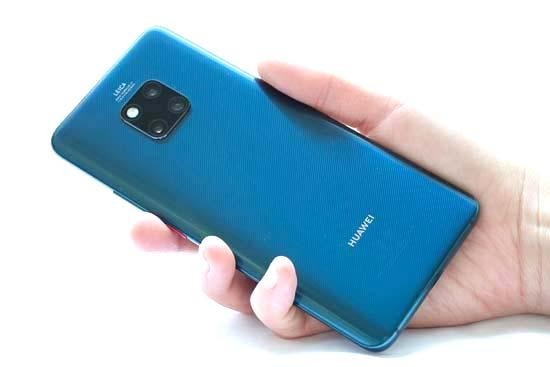 Image Quality
All of the sample images in this review were taken using the 8/20/24/40 megapixel JPEG settings.
We were extremely impressed with the quality of image output from both the Huawei P20 Pro and last year's Mate 20 Pro, so we had every confidence that the Mate 20 Pro would put in an excellent performance. At the time of writing, the Mate 20 Pro hasn't been officially ranked by DxO Mobile, so it could well dethrone the P20 Pro which has been sitting at the top of its list since March 2018.
Either way, Huawei has yet again produced a superb device for photographers. There was some doubt about removing the monochrome sensor to make way for the wide-angle lens, but the detail appears to be on a par with the P20 Pro – at least not obviously different anyway. The trade-off to get a wide-angle lens is a welcome one, in our opinion, giving you the flexibility to shoot more and varied scenarios. It's particularly great for landscapes and travel photography where you want to show a wider view of the scene.
Colours are fantastic, but as we've seen before with the P20 Pro, they can be a little over-the-top for some tastes when Master AI (artificial intelligence) is left switched on. Switching it off can result in much more natural tones, as can shooting in Pro mode.
The new Super Macro mode is fantastic for getting extra close to your subject – making it ideal for shooting certain subjects where you want to produce a high level of detail. This is an area that many smartphones struggle with, so it's great to see it perform so well here.
We also continue to be impressed by the fantastic Night Mode, which is ideal to use in low light situations, especially if you don't have a way to stablise the phone, such as with a tripod or similar. Photos look great when shared at small sizes, such as online, but it's possible to see some strange artefacts if you zoom in and examine an image very closely.
The main 1x zoom lens is the best performer, but the ultra wide-angle is also extremely impressive, with its 20 megapixel sensor. Distortion for this lens is a little apparent at the very edges of the photo, but it's not something you'll notice in most ordinary shots. The 3x optical zoom is not quite so good, but it's just about better than cropping into the 1x image – particularly if you're shooting at just 10 megapixels. 5x hybrid zoom is also a good option, if you need to get closer to the action – despite being a digital zoom, it still produces fairly reasonable images and is helpful to have in scenarios where it's not possible to physically move closer to your subject.
Under artificial lighting conditions, colours are rendered fairly accurately by the automatic white balance settings, while other lighting conditions, including overcast also produce natural looking colours. Overall, exposures are pretty well balanced without too much need to introduce exposure compensation, save for perhaps very bright conditions where you might want to retain details in the highlights.
Both Portrait and Aperture mode produce good and fairly realistic results – especially if you don't scrutinise the edge of subjects too closely to see the drop off in focus.
Noise
The Huawei Mate 20 Pro has 8 manually-selectable ISO sensitivity settings available at full resolution, ranging between ISO 50 and ISO 6400.
| | |
| --- | --- |
| JPEG | RAW |
| ISO 50 (100% Crop) | ISO 50 (100% Crop) |
| | |
| | |
| ISO 100 (100% Crop) | ISO 100 (100% Crop) |
| | |
| | |
| ISO 200 (100% Crop) | ISO 200 (100% Crop) |
| | |
| | |
| ISO 400 (100% Crop) | ISO 400 (100% Crop) |
| | |
| | |
| ISO 800 (100% Crop) | ISO 800 (100% Crop) |
| | |
| | |
| ISO 1600 (100% Crop) | ISO 1600 (100% Crop) |
| | |
| | |
| ISO 3200 (100% Crop) | ISO 3200 (100% Crop) |
| | |
Focal Range
The Huawei Mate 20 Pro's fixed focal length lenses are equivalent to 16mm, 29mm and 82mm in 35mm camera terms. Digital zoom is also available, but with a corresponding reduction in image sharpness.
16mm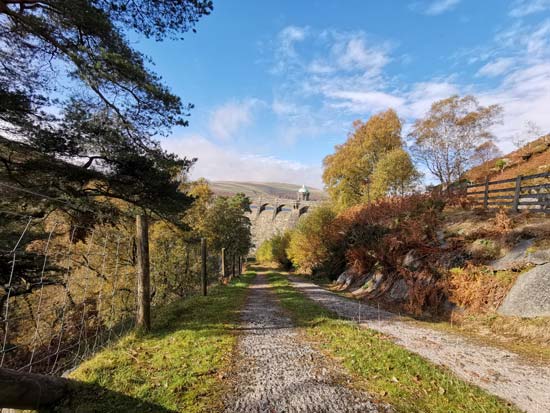 29mm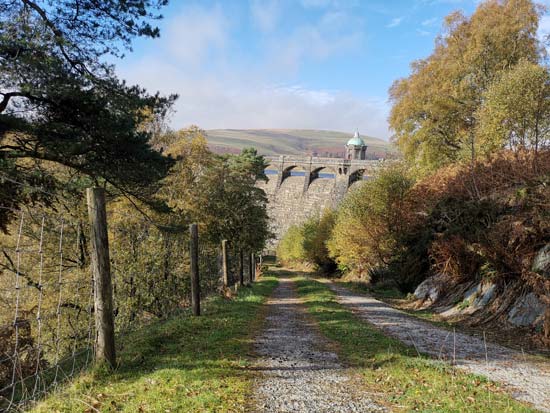 82mm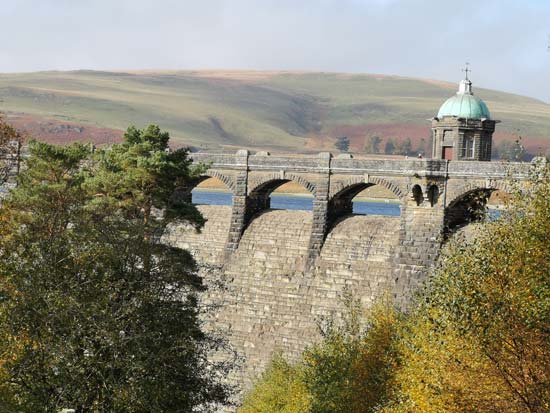 Hybrid 5x Zoom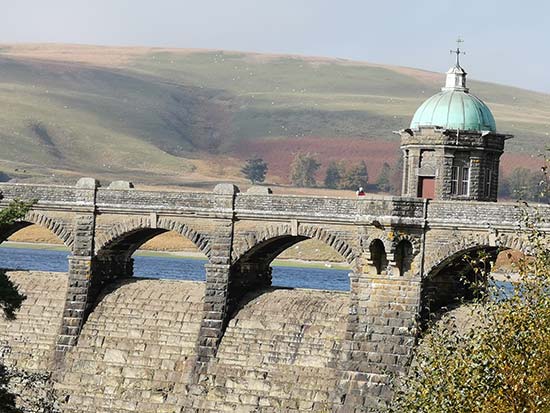 Macro
The Huawei Mate 20 Pro has a Super Macro mode when using the 16mm wide-angle lens, which means that it's able to focus as close as 2cm from a subject. We found this claim to be accurate, though autofocusing does occasionally struggle to lock on at this kind of range.
Macro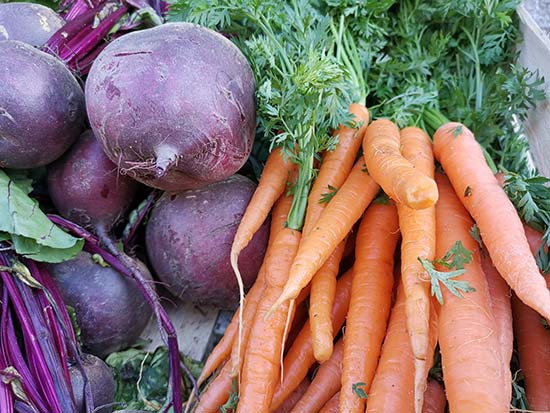 Flash
The Huawei Mate 20 Pro uses a twin-ED flash, and as usual for this technology, it gives a weaker flash burst than a standard xenon camera flash.
Flash Off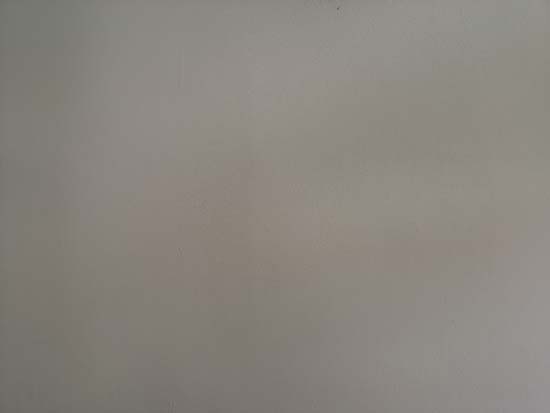 Flash On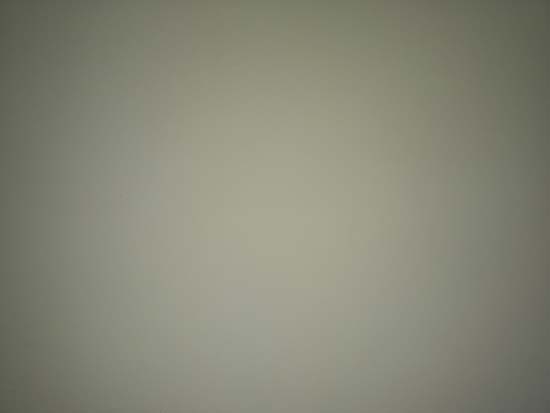 Flash On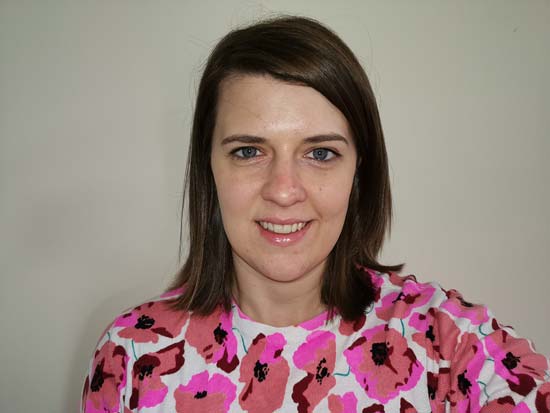 Bokeh
Bokeh Off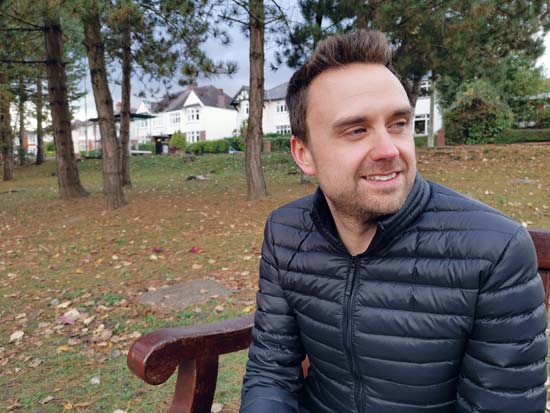 Circle Bokeh
Swirl Bokeh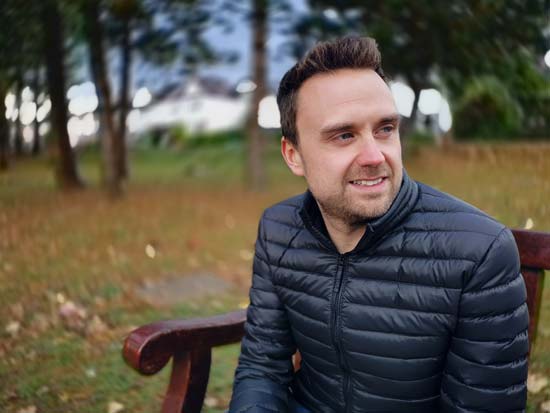 Disc Bokeh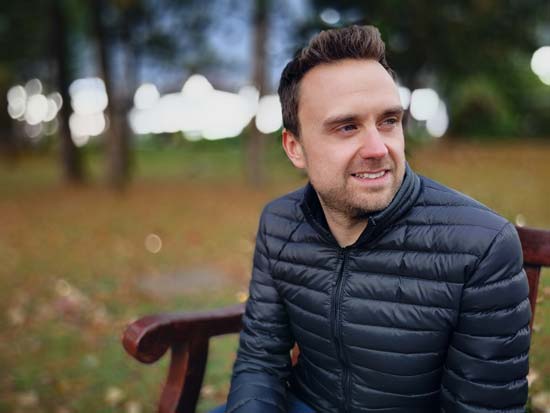 Heart Bokeh
Long Exposure
Thanks to the optical image stabilisation and a wide f/1.6 maximum aperture, the Huawei Mate 20 Pro performs well at night. Although there's some noise and detail smoothing, the result is still comparable to what a typical compact camera would produce.
Night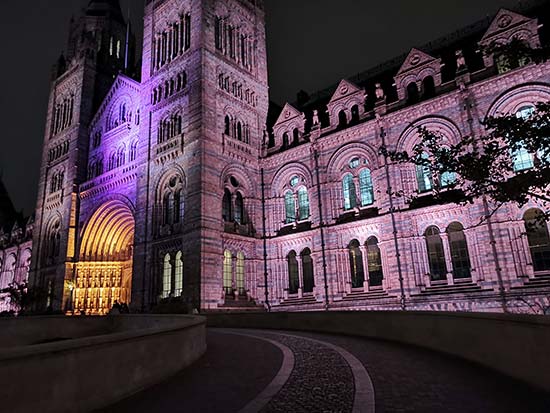 Panorama
The Huawei Mate 20 Pro's automatic sweep panorama mode works well and lets you stop panning at will. The results aren't always perfect, but ghosting is rare. Unlike most regular camera panorama modes which produce significantly downsized images, the Huawei Mate 20 Pro has enough processing power to capture at high resolutions, so panoramas are usually around 11000 horizontal pixels and 3000 vertical pixels in size.