Kodak Pixpro 4KVR360 Review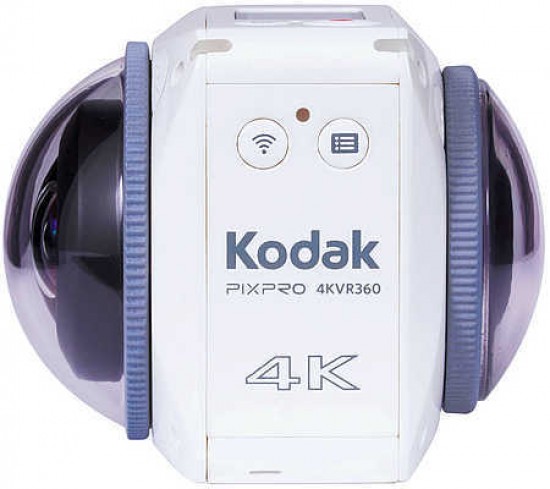 Conclusion
We described its predecessor as 'equal parts fun and frustration', and those conflicting feelings were still to the fore during our testing of this latest model. 
We can't deny that there were times during our testing period that we wanted to set the Kodak Pixpro 4KVR360 aside for a moment, so impenetrable, convoluted and counter intuitive is feels its menu system at first. We can't help thinking therefore usability could be further simplified and improved down the line. 
Of course a larger, proper LCD screen with pull down menus and the ability to review what you're about to shoot – or have just captured – on the camera itself (rather than just remotely via a smartphone) would be a huge luxury and obvious benefit. 
As we note in our comments on image quality, this is camera for video as much as stills – in fact, as moving footage is more forgiving when it comes to not noticing the softening of detail and occasional unwanted artefacts, it can be more favourably viewed as a video device. 
Ultimately this compact little Kodak is all about achieving the kind of images that would be nigh impossible with a conventional camera and conventional lenses. In that respect, while we feel there is still some room for finessing, the Kodak Pixpro 4KVR360 succeeds. 
Ratings (out of 5)
Design
3
Features
3.5
Ease-of-use
3
Image quality
3
Value for money
3.5