Kodak Pixpro 4KVR360 Review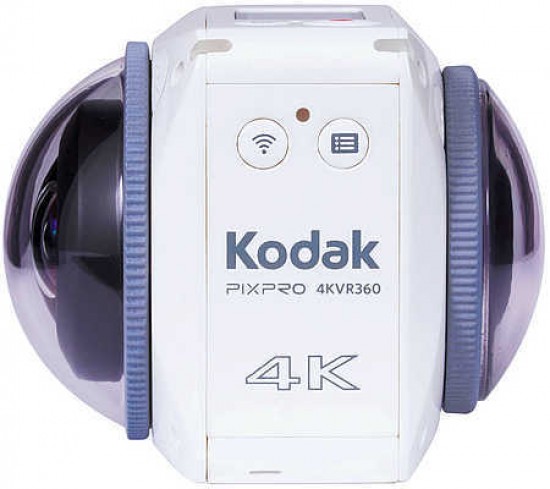 Image Quality
Unsurprisingly perhaps for a camera of this ilk, still images from the Kodak Pixpro 4KVR360 resemble grabs from video. Whilst this means detail can be a little soft compared to a dedicated standalone stills device with a bigger sensor and lens combination, colours out of the diminutive Kodak are nevertheless warm and well saturated. 
Though some harsh winter sunlight during the time we were using the Kodak Pixpro 4KVR360 occasionally gave us equally harsh shadows, we were able to lift detail out of the latter and 'balance' the shot without too much degradation of images. 
When shooting in the evening we were also able to achieve a pleasing level of detail without too much degradation of the image or resulting image noise, however the lack of mechanical anti shake features did mean that the vast majority of shots came out a little soft. 
All that being said, the overall quality of the results means that you'll probably view them as an aide memoir of a fun experience or occasion than photogenic perfection to exhibit at the local camera club.
The wide angle catch-all lens(es) also means that it's very easy for a fingernail or fingers themselves to stray into shot when shooting handheld. This is not a camera for precise framing – though of course stills can be cropped and edited on the desktop later and any unwanted elements at edge of frame simply excised. 
In addition, this is a tool for video as much as stills – probably more so, as regards the former – the moving image being slightly more forgiving when it comes to (disguising) softening of detail and the like.