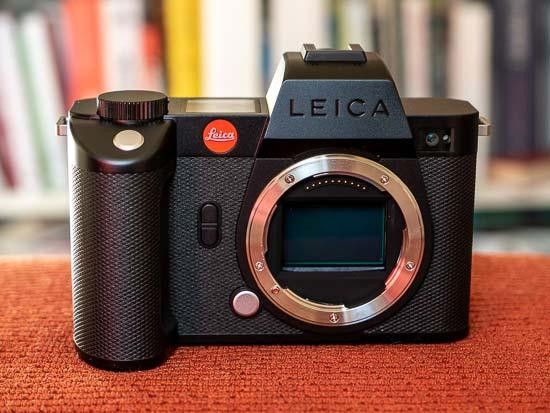 Conclusion
The new Leica SL2-S is a speedier, stealthier, more sensitive version of 2019's SL2 camera - we'll leave you to work out which one of those "s" words seems most appropriate for the "S" in SL2-S - we'd probably say all three.
Impressively, you get exactly the same stellar build quality, intuitive control layout and impeccable handling as the more expensive SL2, just with a more manageable 24 megapixel sensor that improves the low-light performance, video recording, and burst shooting, all at a much lower price-point than the 47 megapixel SL2.
We would have ideally preferred the new features that are being added as part of a Spring 2021 firmware update to be present at the camera's actual launch, particularly the improved auto-focus system, but at least they're on their way at some point this year.
The SL2-S is a better-balanced camera than its high-resolution big brother, thanks largely to that 24 megapixel BSI sensor. If you were put off by the huge file sizes that the SL2 produces or wanted less noise at higher ISOs or needed even faster burst shooting, this is the model to go for out of the two.
Leica have also seen fit to make this camera a little more stealthy than the SL2, mainly by blacking-out the large Leica name badge on the front of the camera, although the famous red dot has been left well alone.
Of course, there are a multitude of options available outside of the Leica eco-system (gasp!), and here the SL2-S doesn't compare quite so well. It's contrast-based AF system in particular rather holds it back, at least until that promised firmware upgrade arrives, the headline 25fps burst shooting is only achieved by locking the AF and exposure at the first frame, while the 4K/60p video mode only works by applying an APS-C crop.
Overall, though, the SL2-S is an eminently sensible Leica camera thanks largely to its 24 megapixel sensor - it's even relatively affordable, at least by Leica standards - and for the majority of users represents a better choice than the SL2.
Ratings (out of 5)
Design
4
Features
4.5
Ease-of-use
4
Image quality
4.5
Value for money
4