Nikon Coolpix S9600 Review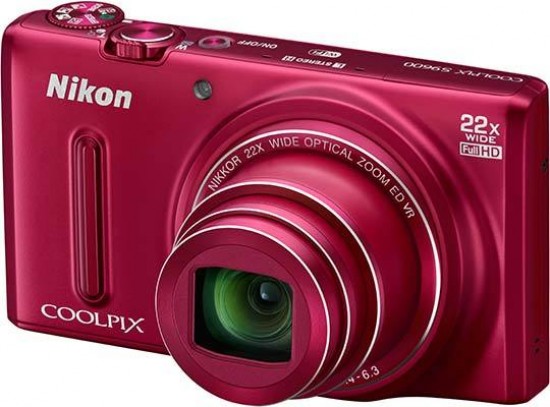 Conclusion
The Style range of Nikon digital compact cameras are designed to look good in your hands, so it's really nice to see one that is powerful as well as attractive. That's what you have with the Coolpix perfectly designed for the travel photographers, happy snappers and keen photographers who may simply want a day out without lugging all their gear around. The 22x optical zoom with 1cm macro will cope with pretty much every scenario from distant ships at the coast, to interesting lizards at your feet.
Using the Nikon Coolpix S9600 is a breeze. It's super fast, the focusing is sharp - although it sometimes gave soft results of far away subjects – and if you turn off the Digital effects option on the review, it's ready to take another picture almost straight away.
The S9600 is built very well. The metal body is solid and the buttons are firm. The wheel is easily moved, as is the Command dial, but they don't move out of place when not in use. There's a locking switch on the battery door and we like the tiny, sunken power button to avoid accidental pressing.
We've reviewed these top end S range cameras in the past and the image quality has come up somewhat lacking, but it looks like Nikon have worked some magic and turned things around. Noise no longer interferes at low settings and colours are punchy without being too over saturated.
For the price, you're getting a nice piece of kit in the Nikon Coolpix S9600. It's a well built, fast, intelligent picture taking machine. The digital effects will give bland colours from flat light a pep up while the 22x optical zoom means you don't have to walk as much. If you're going off travelling the world and you need a highly versatile camera to get as many sights recorded without compromising image quality, then the S9600 will suit you down to the ground.
Ratings (out of 5)
Design
4
Features
4
Ease-of-use
4.5
Image quality
4.5
Value for money
4