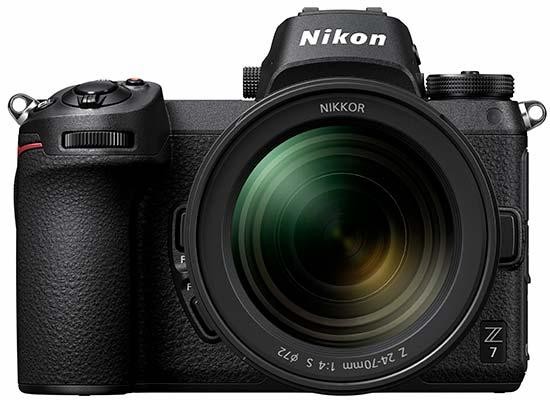 Conclusion
Following hot on the heels of Nikon's first full-frame mirrorless cameras, the Z6 and Z7, comes their first venture into the ultra-competitive, mid-range, APS-C sensor mirrorless market with the launch of the excellent new Z50.
This is a compact, lightweight camera that is a joy to use thanks to its deep handgrip, logical control layout, and very good electronic viewfinder and LCD screen.
Only the lack of an AF joystick and the memory card slot being in located in the battery compartment really spoil what is something of an ergonomic masterpiece, especially considering the overall size of the camera.
The Z50's 20 megapixel APS-C sensor certainly delivers the goods in terms of still and video quality alike, with the uncropped 4K footage and slow-motion 1080p options proving to be great features at this price point.
11fps continuous shooting with full-time AE/AF is another stand-out highlight, as is the excellent auto-focus system that proved to be reliable, accurate and quiet virtually all of the time.
The only notable flies in the ointment are the lack of in-camera image stabilisation, something that the more expensive full-frame Z6 and Z7 models do offer, and the very limited range of DX Z-mount lenses on offer at the launch of the Z50.
While the two kit zooms are well-thought-out, offering vibration reduction in a compact, retractable design and covering a very wide focal range, their all-plastic construction and slow maximum apertures limit their appeal for both enthusiasts and more casual users alike, especially if you're after that shallow bokeh look that even most smartphones now offer.
You could pair the full-frame FX Z-mount lenses on the Z50 with an accompanying change in the focal length, or use the FTZ adapter to mount DX DSLR lenses, but both solutions are less than ideal.
If Nikon wants to really make a success of their new cropped sensor mirrorless system, especially if they want it to appeal to the enthusiast market, then they need to quickly flesh out their new lens range.
Having said that, a lack of lenses hasn't stopped Sony and Canon from selling bucket-loads of A6000-series and EOS M series cameras respectively, so the Nikon Z50 and its two kit zooms may prove to be enough initially, especially as Nikon have already been quite aggressive with their pricing (we've already seen the Z50 and both lenses priced at less than £$1000).
Overall, the Nikon Z50 is a very well-realised camera with a lot of plus points and not many negatives. Our main reservations are about the range of lenses, or rather the lack of them, something that we hope Nikon will address sooner rather than later...
Ratings (out of 5)
Design
5
Features
4.5
Ease-of-use
4.5
Image quality
4.5
Value for money
5