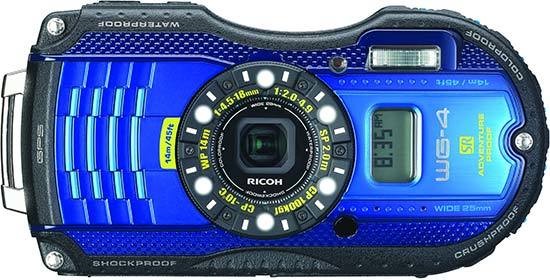 Conclusion
There's no doubt that the Ricoh WG-4 makes a very good rugged camera. Its toughness credentials may not be the best on paper, but in the hand the WG-4 feels like it'll survive almost anything you could throw at it.
But exactly the same could be said of its predecessor, the WG-3, which is a virtually identical camera. That means image quality is unimproved and shows more detail loss and colour speckling at higher ISO sensitivities than you may expect from a 'new' camera.
And it's not as if the WG-4 only has the WG-3 to worry about. The Olympus TG-3 is just as tough but adds even more features, whilst Canon's new PowerShot D30 raises – or lowers – the waterproof bar to a 25-metre depth rating and packs a 5x zoom lens against Ricoh's 4x optic.
Features-wise, the WG-4 can still just about keep pace with the competition thanks to its excellent digital microscope mode and large-aperture lens, whilst the GPS-equipped version is quite the adventurer's companion with its digital compass, height/depth gauges and geolocation abilities.
This all helps make Ricoh WG-4 and WG-4 GPS good tough cameras capable of producing pleasing images below ISO800, however whilst the Pentax WG-3/WG-3 GPS is still available at reduced-to-clear prices, there's no benefit in paying the extra for a WG-4. Once the old WG-3 stock has dried up, the WG-4 does make a tempting buy, providing its price tag undercuts its more evolved competitors.
Ratings (out of 5)
Design
4
Features
4
Ease-of-use
4
Image quality
3.5
Value for money
3.5