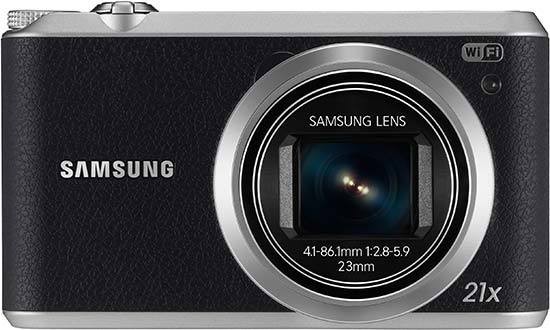 Conclusion
The Samsung WB350F is essentially the same as last year's WB800F camera, with added NFC connectivity, a repositioned pop-up flash, loss of a handgrip and mini HDMI port, and the adoption of the micro SD memory card format to make it slimmer.
While the Samsung WB350F matches most of its main rivals in terms of features and handling, image quality is still not so great. Although it produces good pictures in bright light, the results at the higher ISO settings aren't as good as some of the WB350F's competition, with noise already starting to become prevalent at ISO 800. This isn't a deal-breaker if you mostly shoot outside in the day, but more varied users should take note.
Priced at £249 / $299 on launch, exactly the same as the WB800F, you might want to track down the latter, now cheaper model if better ergonomics, regular SD cards and an HDMI connection are more important than the WB350F's NFC connectivity and slimmer profile.
Ratings (out of 5)
Design
3.5
Features
4
Ease-of-use
4
Image quality
4
Value for money
4.5