Sony Cyber-shot DSC-WX220 Review
May 28, 2014
|
Jack Baker
|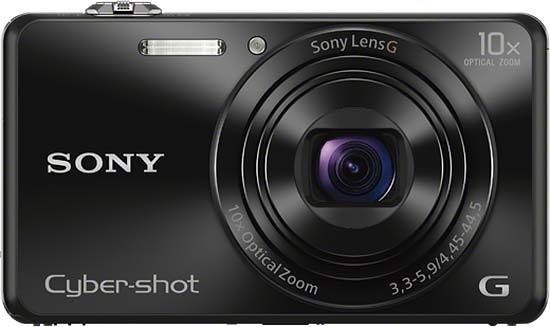 Conclusion
Conventional wisdom suggests that the smaller the camera, the lower its image quality. Whilst that's still mainly true, the Sony Cyber-shot DSC-WX220 does pack a hefty punch for such a slimline snapper. You'll be very hard-pressed to tell its photos apart from the bigger, pricier DSC-WX350 thanks to the well-resolved detail, punchy colour reproduction and unobtrusive noise levels.
Packing a 10x optical zoom lens into such slender body also makes the camera surprisingly versatile, though we wish Sony hadn't crafted these sleek lines at the expense of its ergonomics. There's precious little to grip on to, hence attaching the supplied wrist strap is a must if you fancy exploiting the DSC-WX220's versatility to snap shots in hard to reach places.
The camera isn't without its faults though, with the most obvious being the screen. Granted, at this price point you can't expect the best of everything and the monitor gets the job done. However it's still a pity that its restricted viewing angles and unreliable contrast mean you don't get to see your photos in all their glory until you're home. The 210-shot battery life is nothing special either, and you'll need to be a bit wary that the camera's autofocus system has found its mark due to its occasional tendency to get confused.
The Sony Cyber-shot DSC-WX220 as a whole is rarely confusing though. There are minimal controls to master and those you do get are easily familiarised. Sony's menu system is a good effort and whilst it lacks some cohesion, it's easy enough to navigate. Add in the quick tips guide accessed by pressing the delete button and the DSC-WX220 is an unintimidating camera that'll suit novice photographers.
If your priorities for a compact camera are for it to indeed be compact, but not to sacrifice performance, then the DSC-WX220 is a fine choice. It's great value and nails the essentials, but then the same can be said for its predecessor, the DSC-WX200. In fact there's not a lot to separate the two cameras. Any differences are harder to find than an underpaid professional footballer, but after a lengthy cross-eyed squint at both camera's spec sheets, the only changes yours truly could spot are that the new camera has gain a whole gram, as well as a BIONZ X processor. Has this raised the 10fps burst shooting speed, or lowered the camera's start-up or focussing times? Afraid not. Sure, the updated processor may have a positive result on image quality, but the DSC-WX200 was very capable in this department and also shares the same sensor.
The annual refresh cycle for camera models certainly keeps marketing departments in business, but don't expect a new camera to be all that 'new'. Still, Sony is not alone in reheating last year's leftovers, and to be fair, they're still pretty tasty. The Sony Cyber-shot DSC-WX220 is a fine blend of performance and style and makes an excellent buy.
Ratings (out of 5)
Design
4
Features
4
Ease-of-use
4
Image quality
4.5
Value for money
4.5