Image Quality
All of the sample images in this review were taken using the 20 megapixel SuperFine JPEG setting, which produces an average image size of around 7Mb.
With the stacked sensor from the ZV-1 being used in multiple Sony RX100 cameras, it is very much a known quantity and existing users should know what to expect.
As a backside illuminated sensor, most of the circuitry of the sensor is found behind the photosites, which maximises the light gathering capabilities and makes it an impressive sensor given its 1" size. And with this circuitry directly on the sensor it enables the camera to shoot at up to 24fps.
With a sensitivity range of between ISO 125 and 12,800, it has a good range for a compact camera, without going to the extremely high settings that would be pushing the sensor too far. What I usually do for most cameras is to avoid the highest two sensitivity settings unless you really have no choice but to use them, and this applies here.
There are also two lower sensitivities of ISO 80 and ISO 100, however these offer no improved image quality as are merely using the the native ISO 125 setting, increasing the exposure time and then adjusting the signal gain to darken the image. The result is that although it will allow for slower shutter speeds or a larger aperture to be used, there is a reduced dynamic range due to the highlights tending to clip more easily.
Throughout the entire range the default noise reduction settings for JPEG images reduce both luminance and colour noise. Personally I feel that the luminance noise reduction is a little heavy handed when you start to reach settings around ISO 1600; I would prefer a little more detail and luminance noise than the slight blur that is applied when luminance noise is reduced. That said there is plenty of detail at lower ISO sensitivities, particularly if you adjust the raw files.
Colour noise is well reduced throughout the cameras range with the colour noise reduction set to Normal by default. There is some loss of colour saturation at higher sensitivity so I may be inclined to change the setting to 'Low' in some circumstances, particularly if shooting on a bright sunny day rather than in low light.
For a compact camera the 1-inch sensor obviously has an advantage over standard compact or smartphone size sensor with more detail and less noise, though you still need to consider that this isn't an APS-C or Full frame sensor, so sticking to the lower sensitivities is always going to produce the best results.
If I was setting the Auto ISO range so I didn't have to think too much about setting the sensitivity, I would set the upper limit at ISO 3200, which I find still produces enough detail. I'd reserve the highest two settings for when they were really needed, which given the f/1.8 maximum aperture, probably won't be too often.
With raw files there is obviously more flexibility to tweak the noise and sharpness to your own particular taste. I was unable to try the raw files of the ZV-1 with Adobe Camera Raw or Lightroom as the camera isn't supported at the time of writing this. However, I could use Sony's Image Edge Desktop software to view and edit raw files. As expected there was some more detail you can tweak from the raw files by adjusting the sharpness and lowering the luminance noise reduction slightly.
Noise
The Sony ZV-1 has eight sensitivity settings at full resolution ranging from ISO 125 to ISO 12800. Here are some 100% crops which show the noise levels for each ISO setting for both JPEG and Raw formats.
| | |
| --- | --- |
| JPEG | Raw |
| ISO 125 (100% Crop) | ISO 125 (100% Crop) |
| | |
| | |
| ISO 200 (100% Crop) | ISO 200 (100% Crop) |
| | |
| ISO 400 (100% Crop) | ISO 400 (100% Crop) |
| | |
| | |
| ISO 800 (100% Crop) | ISO 800 (100% Crop) |
| | |
| ISO 1600 (100% Crop) | ISO 1600 (100% Crop) |
| | |
| ISO 3200 (100% Crop) | ISO 3200 (100% Crop) |
| | |
| ISO 6400 (100% Crop) | ISO 6400 (100% Crop) |
| | |
| ISO 12800 (100% Crop) | ISO 12800 (100% Crop) |
| | |
Chromatic Aberrations
The Sony ZV-1 handled chromatic aberrations very well during the review, with some purple fringing present around the edges of objects in high-contrast situations, as shown in the examples below.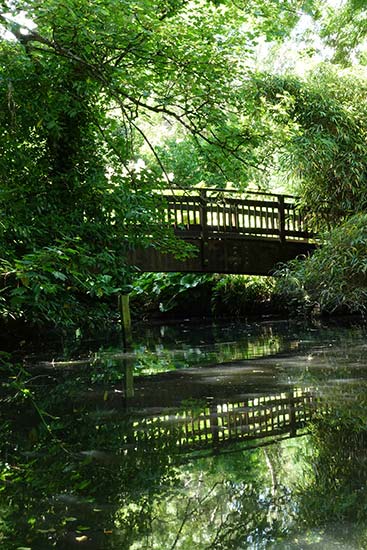 Macro
The Sony ZV-1 allows you to focus on a subject that is 5cms away from the camera when the lens is set to wide-angle.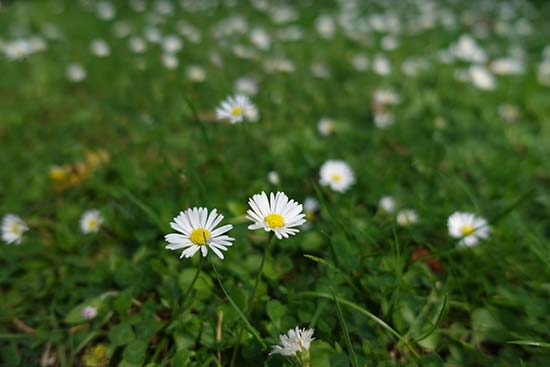 f/1.8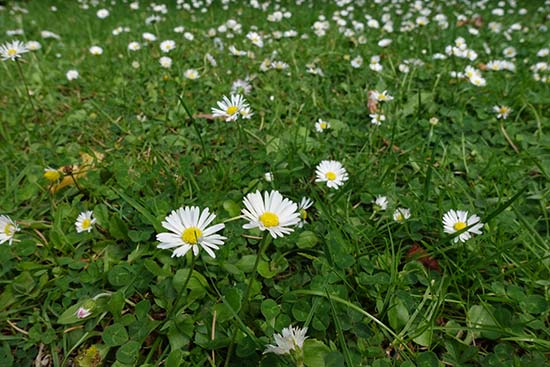 f/8
Night
The Sony ZV-1's maximum shutter speed is 30 seconds in the Manual shooting mode, which is great news if you're seriously interested in night photography.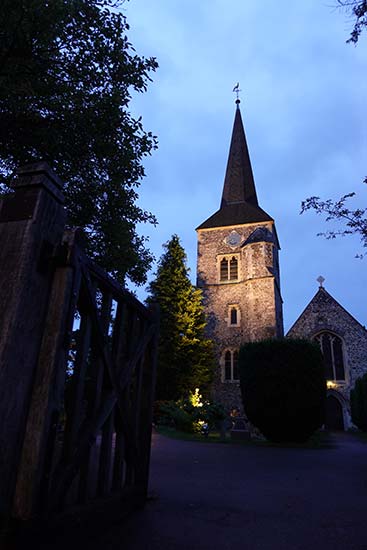 Dynamic Range
Again, the advantage of a 1-inch sensor compared to a standard smartphone or compact sensor means the ZV-1 offers a good dynamic range, though obviously it can't quite match that of an APS-C or full frame sensor. There is detail that can be recovered from highlight and shadow areas when you switch to shooting raw images, though you do have to keep an eye on noise being introduced.
Sony has employed its usual Dynamic Range Optimiser feature in the ZV-1. This has 7 different settings Off, Auto and levels 1-5. When in this mode the exposure is adjusted to retain highlight detail, with the curve on the shadow areas adjusted to lighten them to maximise the dynamic range available. I found the DRO feature to work well, with Level 3 or 4 being my preferred setting when I was using it.
In-camera HDR is also available, and in good light and a steady hand you can use this feature handheld.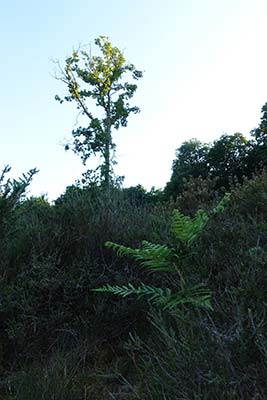 Dynamic Range Optimiser Off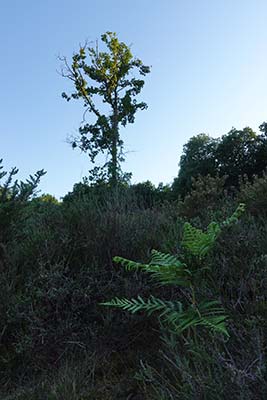 Dynamic Range Optimiser Level 5
Picture Styles
All of Sony's usual colour presets are available, from Standard to portrait and landscape, and there are also the more specific Deep, Sunset and Autumn styles.
In addition any of the Picture Profile settings, that are really designed for video, can be used as image profiles. These can be customised and go way beyond the standard contrast and saturation settings that are usually found when editing in-camera image profiles. Users can adjust the black and white points, individual colour strength, contrast and many more options. If you shoot JPEG images only I would highly recommend taking the time to play with the picture profiles settings as it will offer you the ability to really fine-tune what you can get from the camera, although the settings aren't always the easiest to get your head round. Raw shooters may also get some use out of trying to use it to shoot a low contrast setting so they can see what they will have to play with when editing their raw images.
Standard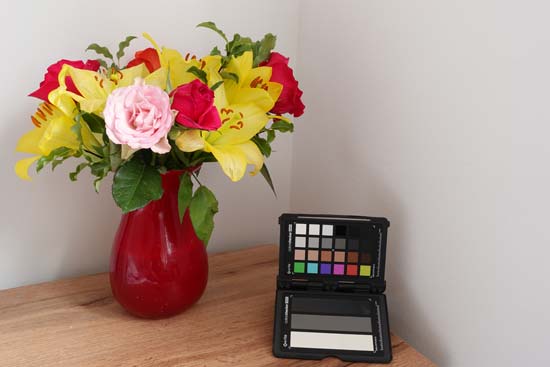 Vivid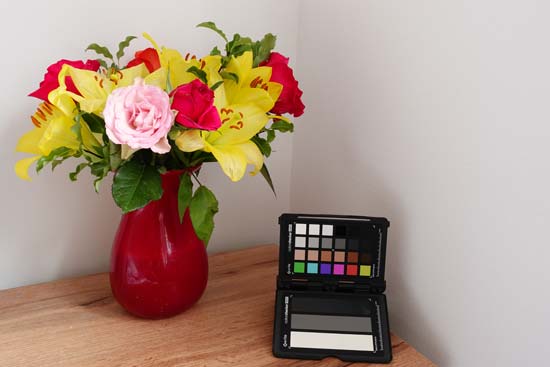 Landscape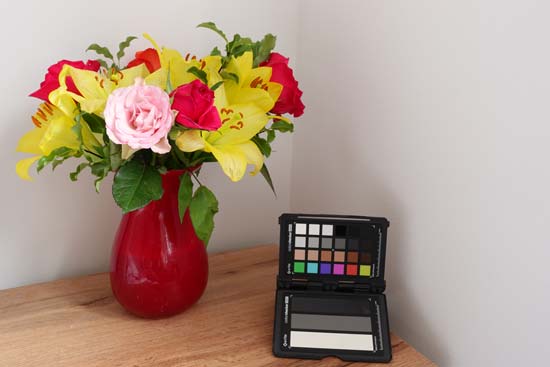 Portrait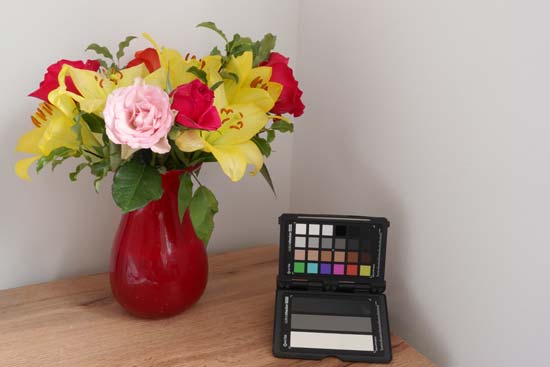 Sunset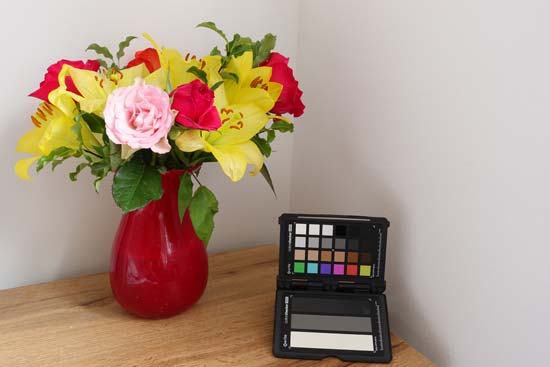 Black and White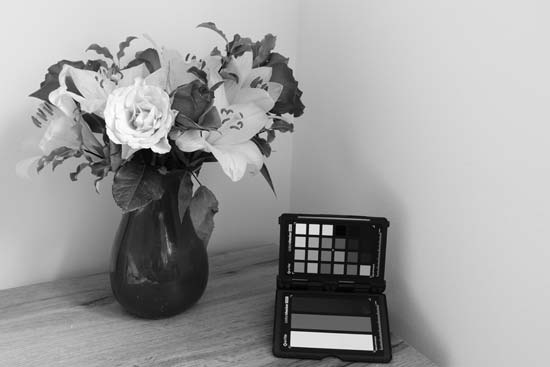 Sepia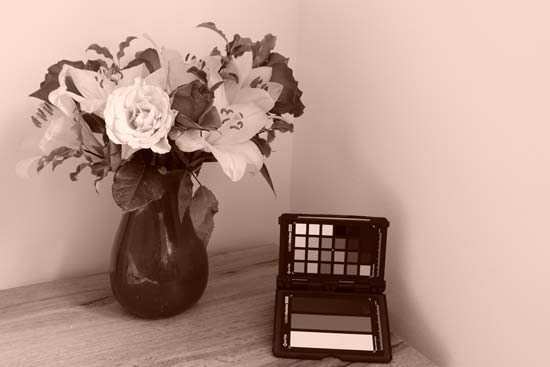 PP1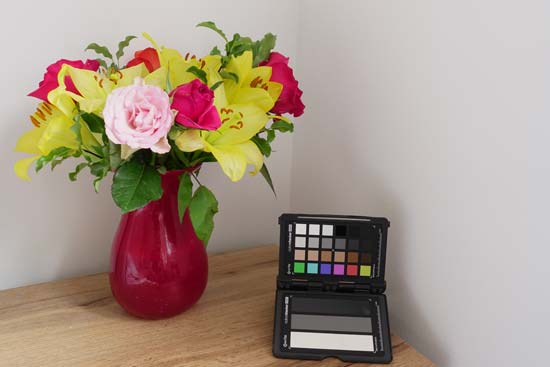 PP2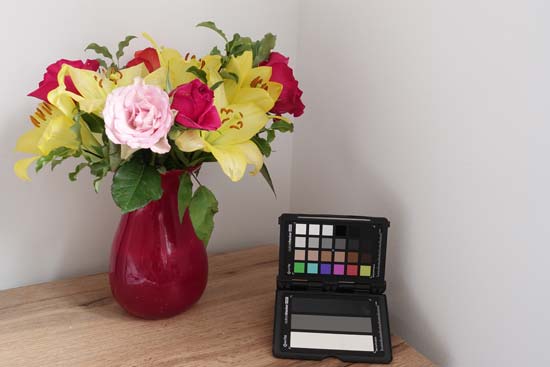 PP3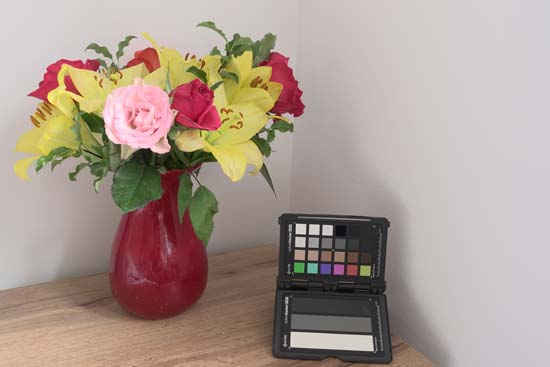 PP4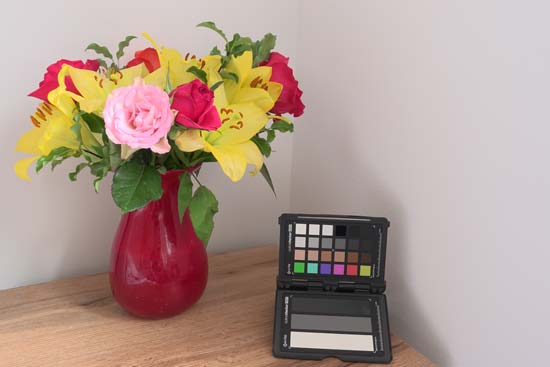 PP5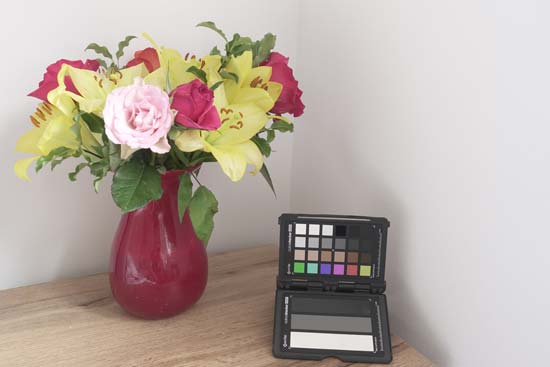 PP6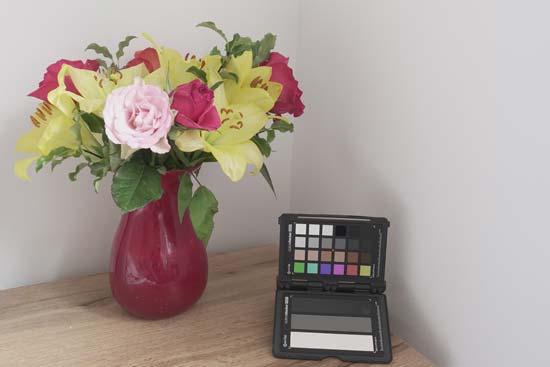 PP7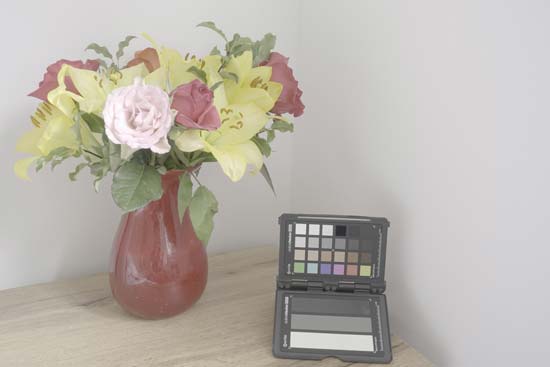 PP8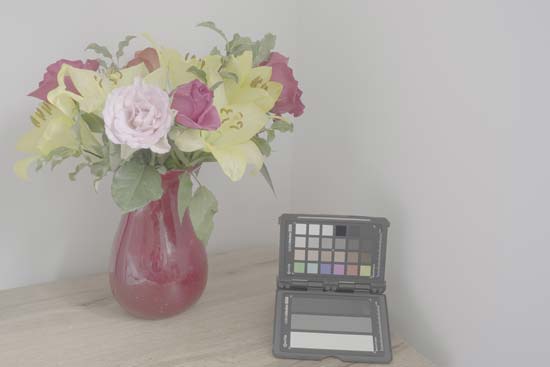 PP9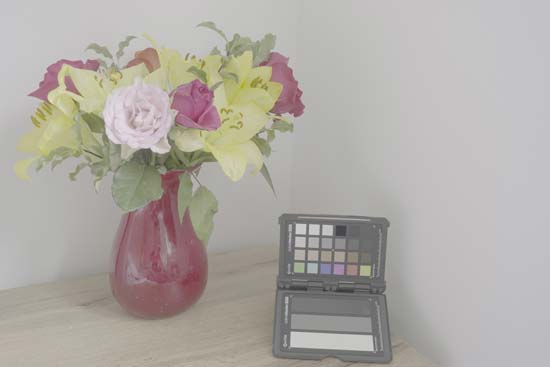 PP10