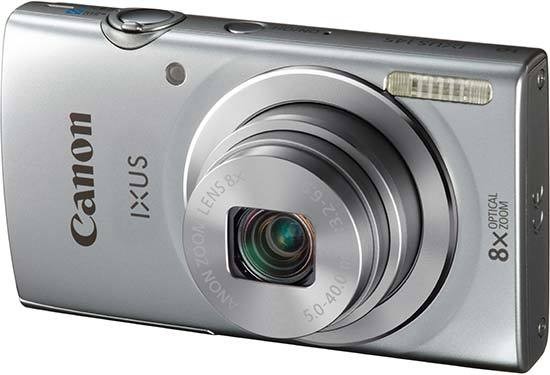 Conclusion
The Canon IXUS 145 is an easy to use point and shooter, typically ideal for the happy snapper crowd. It does everything for you, even selecting the scene mode that will appropriate the best photographs.
Thankfully, should you be a little bit more savvy in the old tech department, the 145 will allow you to select the Program mode in order to take a little control over the picture settings. It's just not in the easiest place to find if you're new to the system. If you need help, there's also no longer as straightforward way of finding out. In the old days, a full manual was included in the box. Then to save paper and decrease packaging, full manuals were placed on a CD to review on a computer. These days, they don't even do that. The full manual has to be downloaded from the Canon website.
The build quality is good, but that's what we'd expect from an IXUS. For a sub-£100 camera, it's nice to have a camera with some weight to it, a solid body and a metal tripod bush. However, the lens quality doesn't seem to be on par with what the IXUS name stands for.
We're pleased with the photographs we got from the Canon IXUS 145. The colours are bright and punchy, but not to over saturated. The dynamic range leaves a lot to be desired for, but the i-Contrast feature will help with that to a degree. Failing that, as long as the subject isn't a close up or a landscape, use the flash.
Thanks to the glossy exterior, sexy design and fast response for taking pictures, the Canon IXUS 145 is a good camera for everyday shooting, taking out on nights out with friends or family and on holidays. If you're after an inexpensive camera from a good stable with nice looks and good picture quality, then take a look at the Canon IXUS 145.
Ratings (out of 5)
Design
4
Features
3.5
Ease-of-use
4
Image quality
4
Value for money
4.5