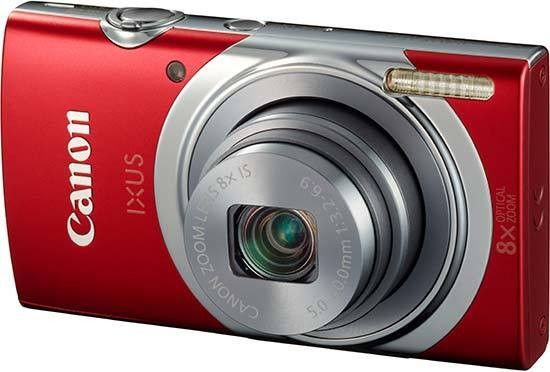 Conclusion
If you want a camera that will do everything for you with the scope for taking some control over pictures if you decide you want to, then the Canon IXUS 150 has those options once you place it into Program mode.
It's still a very easy to use camera although if you have no previous experience with Canon compacts it's likely that you may struggle to initially discover the other modes as they're snuggled away in the Function menu once in Live mode. Aside from that everything is very straightforward.
Image quality is surprisingly good for such an inexpensive camera, although it's not without its flaws. Chroma is quite bad even towards the centre of the frame. Also, when taking pictures close up, despite the 1cm close focusing ability, there's only a small sweet-spot of focus in the centre of the frame.
For around the £100 / $125 mark, the Canon IXUS 150 is a nice little camera. It looks good thanks to the two tone red and chrome effect (although that will be lost on the silver version) and being the typical IXUS, it has slight upgrades that help it look good or appear more prestigious. These upgrades are only small, in fact bordering on subliminal, such as the small, tight fitting zoom switch and metal tripod screw. Neither are normally seen on a camera at this price point. But that's IXUS for you.
If you're looking for a camera to take on nights or days out and on holiday, then the Canon IXUS 150 is ideal. The zoom, resolution and availability of the image stabiliser mean that those especially treasured pictures will be sharper at lower light. Apart from the aforementioned image quality issues, the camera will not only cope with most situations that you can throw at it, but also take a pretty good picture of it as well.
Ratings (out of 5)
Design
4
Features
4
Ease-of-use
4
Image quality
4
Value for money
4.5