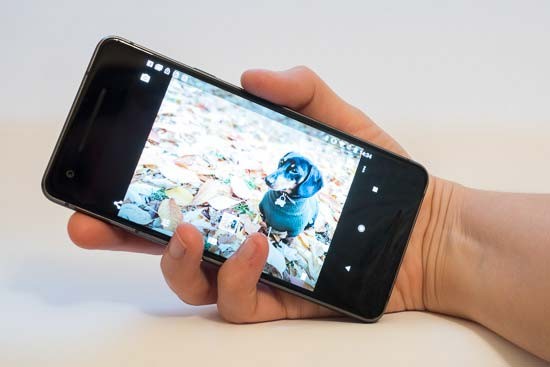 Image Quality
All of the sample images in this review were taken using the 12 megapixel JPEG setting, which gives an average image size of around 3Mb.
In good light, the Google Pixel 2 produces some fantastic images, with vibrant colours and lots of fine detail. Colours are a little more realistic than the iPhone X's - that can mean that some scenes don't look quite as punchy as with the iPhone X, but it's a more natural appearance. The overall impression of detail when looking at the images on a small screen (such as the Pixel 2's, but also other smartphones) is great - and while you can see some loss of detail if you zoom in at 100% on a computer, the performance is generally impressive.
The Pixel 2 is also good in low light - again, it's best if you don't plan to examine the files too closely, as smudginess is a bit more evident when looking at images at large sizes, or at 100%. At small sizes, or on a phone screen, the quality of low-light shots is very impressive.
Many of the current smartphones offer some kind of shallow depth of field effect - on the Google Pixel 2, this is the "Portrait Mode". Despite the fact that this is created using only one lens (and so relies on artificial intelligence), it produces very natural shots, which when viewed at small sizes look comparable with a "real" camera. There are some odd artefacts to be seen if you zoom in very closely, and some subject don't always work, but for portraits, it's a great choice.
Exposures are on the whole very well balanced. Tapping around the screen to set a metering point is a good idea if you're shooting something very high contrast, as you'll be able to get a decent balance between highlights and shadows by doing so. Automatic white balance errs ever so slightly towards warmer / yellowish tones in low light, but generally is pretty accurate.
Noise
The Google Pixel 2's ISO range is 100-3200. Here are some 100% crops which show the noise levels for both JPG and Raw files.
| | |
| --- | --- |
| JPG | RAW |
| ISO 100 (100% Crop) | ISO 100 (100% Crop) |
| | |
|   |   |
| ISO 200 (100% Crop) | ISO 200 (100% Crop) |
| | |
|   |   |
| ISO 400 (100% Crop) | ISO 400 (100% Crop) |
| | |
|   |   |
| ISO 800 (100% Crop) | ISO 800 (100% Crop) |
| | |
|   |   |
| ISO 1600 (100% Crop) | ISO 1600 (100% Crop) |
| | |
|   |   |
| ISO 3200 (100% Crop) | ISO 3200 (100% Crop) |
| | |
Focal Range
The Google Pixel 2's fixed lens provides the focal length demonstrated below.
Chromatic Aberrations
The Google Pixel 2 handled chromatic aberrations very well during the review, with limited purple fringing mainly present around the edges of objects in high-contrast situations, as shown in the example below.
Chromatic Aberrations (100% Crop)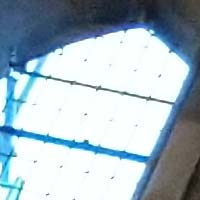 Macro
This macro shot shows how close you can get to the subject.
Macro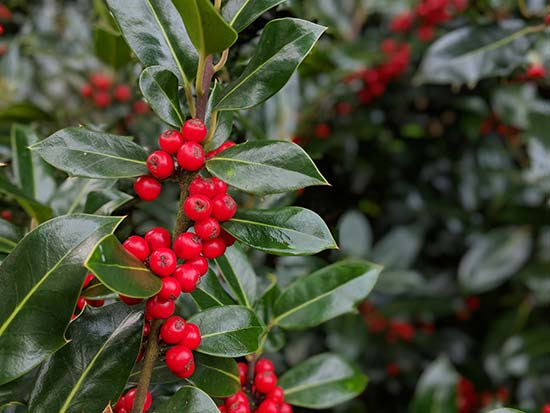 Flash
The flash settings on the Google Pixel 2 are Off, On and Auto. These shots of a white coloured wall were taken at a distance of 1.5m.
| | |
| --- | --- |
| Flash Off | Flash On |
| | |
And here are a couple of portrait shots with the rear and front facing cameras.
Flash - Rear Camera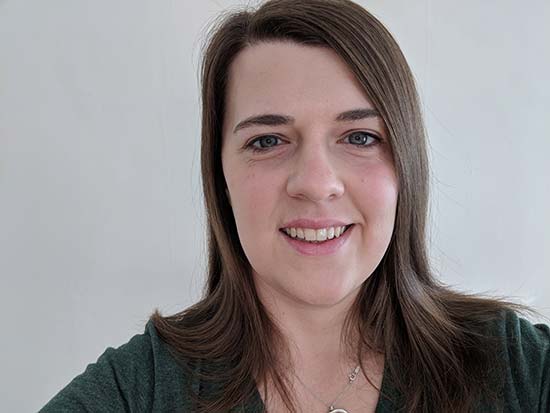 Flash - Front Camera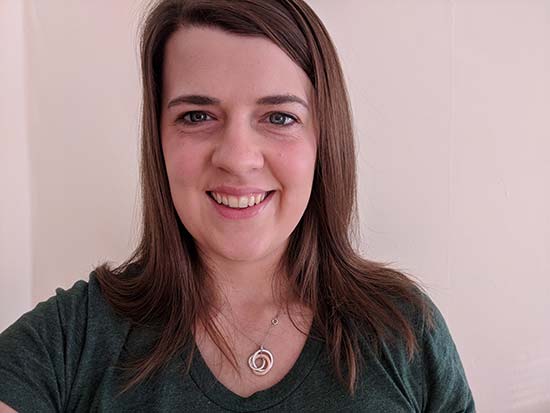 Night
The Google Pixel 2 doesn't have a very long maximum shutter speed and you can't set it manually anyway, which is not great news if you're seriously interested in night photography.
Night