Google Pixel 4a 5G Review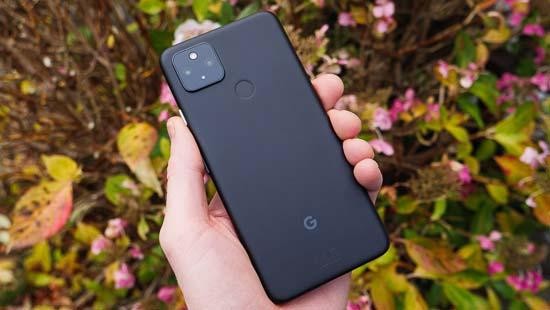 Conclusion
The Google Pixel 4a 5G boasts the same camera as the more expensive Pixel 5, wrapped in a larger-version plastic body otherwise identical to the entry-level Pixel 4a.
Borrowing parts from entry-level and flagship models, is the Pixel 4a 5G a compelling choice? It should be, but somehow it isn't. We can't really think of any additional value that the Google Pixel 4a 5G adds to the Pixel range.
In its own right, the Pixel 4a 5G is a decent phone. Despite a modest specification, the display is still crisp and clear. There's a really decent battery life and of course 5G compatibility.
We rate the camera experience. The tech is not cutting-edge per se, but the story is different when looking beyond the numbers to real-world handling across a range of scenarios and the resulting image quality.
The mainly automated camera app is simple to use, while offering some manual tweaking where it really counts, such as Live HDR and a range of time-lapse speeds.
Pair that experience with a highly effective image processor, snappy auto-focus and smooth stabilisation, and you will regularly come away with great looking pictures, especially portraits, panoramas and night shots.
From Google's current range of phones, the Pixel 4a offers better value, while the Pixel 5 offers a superior build quality and display. So while the Pixel 4a 5G's final rating equals the Pixel 4a and Pixel 5, it is the least compelling of three.
Overall, the Google Pixel 4a 5G does just about enough to remain competitive, but there are more exciting alternatives out there for £500.
Ratings (out of 5)
Design
4
Features
3.5
Ease-of-use
4
Image quality
4
Value for money
4