Nikon Coolpix AW120 Review
May 29, 2014
|
Jack Baker
|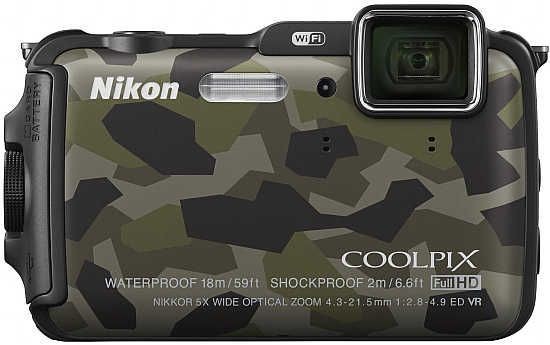 Conclusion
So should you buy a Nikon Coolpix AW120? As far as its features go, it's up there with the best cameras in the toughened compact class. Its GPS geotagging and world map navigation are useful for the aspiring adventurer, as is the compass, altimeter and depth gauge. The AW120's Wi-Fi capability is a little more limited, but nonetheless a welcome inclusion.
The camera should also shrug off plenty of rough and tumble, but no matter how tough and feature-packed the AW120 is, it still needs to pack decent image quality, and in this respect it's no better than the old AW110. Images show more detail smoothing than equivalent cameras with similarly sized sensors, whilst in less optimal lighting you're often left with slightly muddy and undersaturated shots.
However the issue that's hardest to overlook is how similar the Nikon Coolpix AW120 is to the outgoing AW110. Their toughness credentials and sensor spec are pretty much identical, as is the design and feature set of both cameras. The AW120's higher screen resolution is nice, but by no means essential, and the same goes for the extra on-board storage. The boosted battery life, extra wide-angle capability and larger maximum aperture are more useful, but ultimately the average image quality is what leaves the more lasting impression. Oh, and the price.
The AW120 has been given around a 20% price hike over the AW110's RRP, which to be fair still isn't over the odds in this sector, but it still stings given the relatively minor improvements you're getting for that extra outlay. However, what really seals the new camera's fate is that the AW110 can – at the time of writing – be snapped up for up 80% less than its RRP, yet it performs almost identically to the new model.
Should the Nikon Coolpix AW120 drop significantly in price over the coming months, it'll make a reasonably buy if you're not out for ultimate image quality. But for the time being, save a packet and get hold of an AW110 whilst you still can.
Ratings (out of 5)
Design
4
Features
4.5
Ease-of-use
4
Image quality
3.5
Value for money
3.5