Nikon Coolpix S5300 Review
July 29, 2014
|
Matt Grayson
|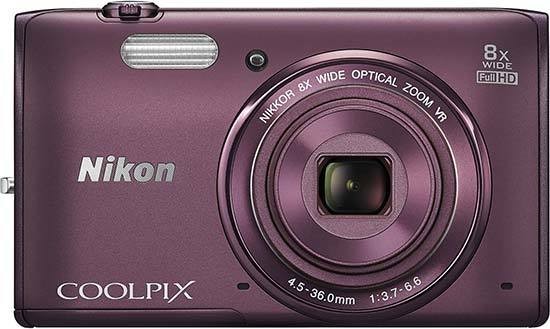 Conclusion
As soon as we started shooting with the Nikon Coolpix S5300, we could see what the image quality was going to be like. The pictures look very over sharpened on the screen, but aren't as bad when viewed on a screen. Saying that, they are still sharper than we prefer, but this completely personal choice. The slim design is perfect for slipping into a pocket while not in use.
The Nikon Coolpix S5300 is a breeze to use with many features either close at hand or very easy to find. The menu systems are well laid out and intelligently compartmentalised for easier navigation. Adding wifi to a camera at this price will entice certain owners that may have looked elsewhere because the benefits of shooting on a camera rather than on your phone – in terms of image quality – are phenomenal. While sensors on a digital compact camera are very small (which is one reason they suffer from noise so much), they're still bigger than a smart phone. Sure there's extra steps needed to get your pictures onto social media, but the increase in detail, dynamic range, colour and sharpness should outweigh your impatience.
We think that the Nikon Coolpix S5300 would be ideal for photographers looking to take extended trips away from home. We've already noted the benefits of the charging unit that Nikon provide for the camera and how it reduces the amount of equipment you need to carry. Couple that with the long zoom range, FullHD video and wifi connection and you have a camera that will not only cope with the majority of situations it finds itself needing to record, but will record them in a suitably high definition.
On top of that, the Nikon Cooilpix S5300 is priced very reasonably to be an aggressive contender for other similarly priced models. If you find yourself in the market for a well priced digital camera with a good zoom and useful features for a travelling amateur photographer, then take a look at the Coolpix S5300 from Nikon.
Ratings (out of 5)
Design
4
Features
4
Ease-of-use
4
Image quality
4
Value for money
4.5