Nikon Coolpix S6500 Review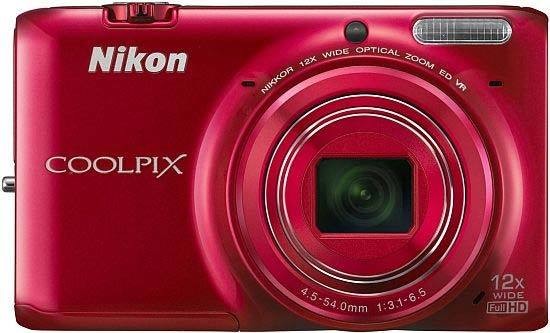 Conclusion
When reviewing a new camera, we like to keep in mind the previous model (if applicable), what we expect from the technology it's using, and above all, the cost. The Nikon Coolpix S6500 is priced around £200 and we think that's an ok price for the features on the camera.
It's a lovely little camera to hold and use. The modes are clear and it has a functional user interface that new users will be able to use as well as seasoned photographers. The Nikon Coolpix S6500 is thin and nice to look at, but also has a few decent features to help you along the way such as the 12x optical zoom, FullHD video and wi-fi transfer.
The screen is so much better than the previous model and shows the pictures brilliantly. It's bright and sharp. We did find that, although we're fantastic at photography, the pictures didn't always come out as brilliantly as the screen suggested. This shouldn't be a problem unless you're somewhere that you'll never go again. You think you've got the shot then find out later you haven't.
The biggest surprise comes from the Nikon Coolpix S6500's image quality. We didn't expect anything as good as what we managed to get. It seems as though Nikon have been working tirelessly to improve the digital compact section of their range. Low to mid-range ISO results are great and, while they have their flaws, high ISO looks good too.
The Nikon Coolpix S6500 would be great for someone that wants an attractive camera with point and shoot simplicity, but a few nice bits of tech to get their teeth into. The built-in wi-fi system will allow you to transfer your pictures to the internet or to a computer while the 12x optical lens and improved image quality will make sure you get pictures worth transferring. Behind the scenes, the EXPEED C2 processor speeds up reaction times such as focusing which also benefits from a Subject AF track system.
There's enough on the camera to help you out in almost any situation with some other stuff to help improve the quality or look of the pictures after you've taken the shot. The Nikon Coolpix S6500 is a much improved camera and one that you should really take a look at.
Ratings (out of 5)
Design
4
Features
4
Ease-of-use
4
Image quality
4
Value for money
4.5