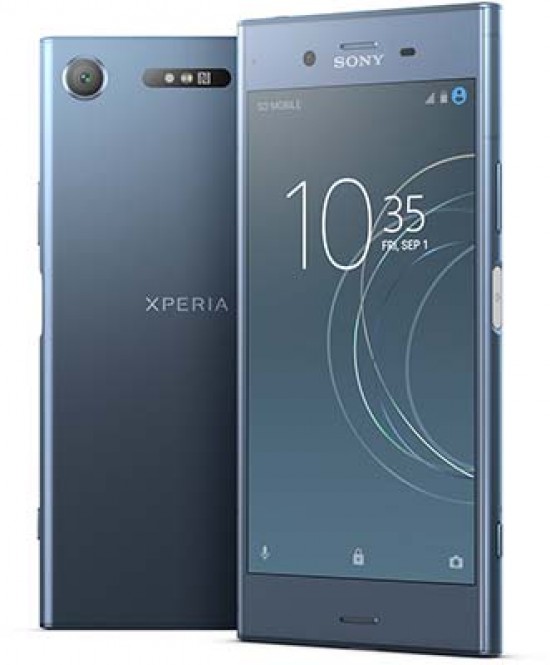 Image Quality
All of the sample images in this review were taken using the 19 megapixel JPEG setting, which gives an average image size of around 6Mb.
Considering the XZ1 is made by Sony, which makes excellent "proper" cameras, the quality of imagery from the XZ1 is, at times at least, a little underwhelming.
In good light, it's capable of producing some vibrant images which are packed with detail - particularly if you're restricting your viewing of the images to a phone screen.
However, as soon as the light drops, the XZ1 puts in a less than favourable performance. Images are smudgy, with a loss of detail particularly noticeable when you examine at 100%.
Generally speaking, exposures are well balanced, but it's definitely worth tapping around the screen to force the camera to meter from a different point in the scene at times. Automatic white balance tends to skew slightly towards warm or yellowish tones - use Manual mode to switch to a more specific white balance setting if you're finding it to be a problem.
The selfie camera is good, producing some good shots which are more detailed than the average low resolution front-facing camera - especially again in good light.
Video quality from the XZ1 is very good, but not particularly amazing. The 960fps is one of the XZ1's unique selling points, but the quality of the video when you're using it is pretty low - it feels like something which you'll barely use once the novelty factor has worn off.
Noise
The Sony Xperia XZ1 has 7 manually-selectable ISO sensitivity settings ranging between ISO 50 and ISO 3200.
| | |
| --- | --- |
| ISO 50 (100% Crop) | ISO 100 (100% Crop) |
| | |
|   |   |
| ISO 200 (100% Crop) | ISO 400 (100% Crop) |
| | |
|   |   |
| ISO 800 (100% Crop) | ISO 1600 (100% Crop) |
| | |
|   |   |
| ISO 3200 (100% Crop) |   |
| |   |
Focal Length
The Sony Xperia XZ1's fixed focal length lens is equivalent to 25mm in 35mm camera terms. An 8x digital zoom is also available when shooting at the full 13MP resolution.
Wide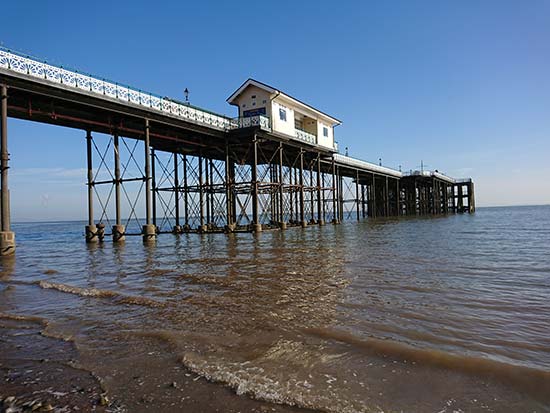 Zoom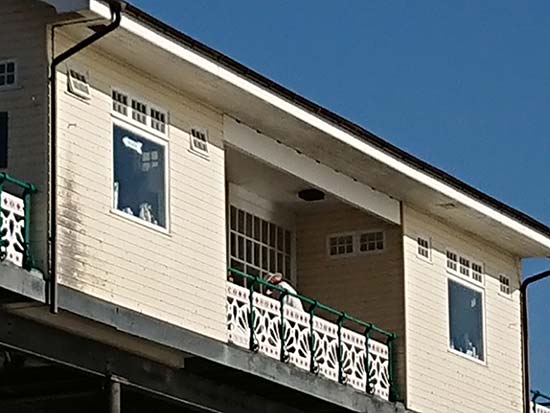 Macro
The Sony Xperia XZ1 will focus accurately for close-up shots down to around 10cm from your subject.
Macro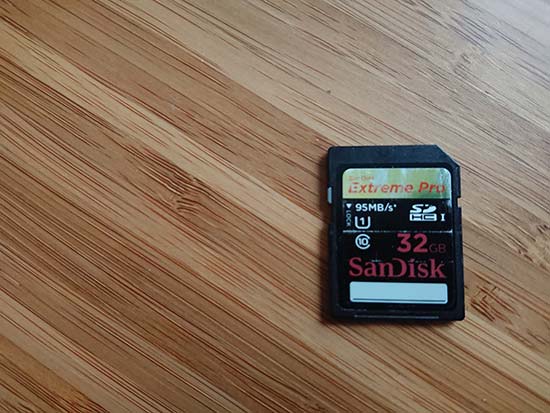 Flash
With just a small LED flash, it's no surprise that the Sony Xperia XZ1 struggled to overcome the ambient light when shooting this white surface from a distance of 1.5m, although the flash burst does have good spread. With the flash set to standard Fill Flash, it produces a slight hint of red-eye, but you can avoid that by switching to red-eye reduction flash.
| | |
| --- | --- |
| Flash Wide Off | Flash Wide On |
| | |
|   |   |
| Flash Tele Off | Flash Tele On |
| | |
Flash Rear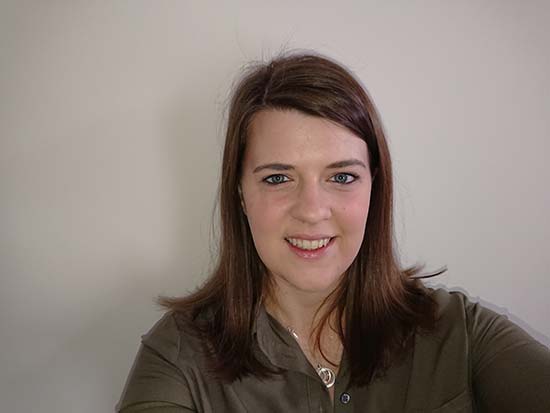 Flash Front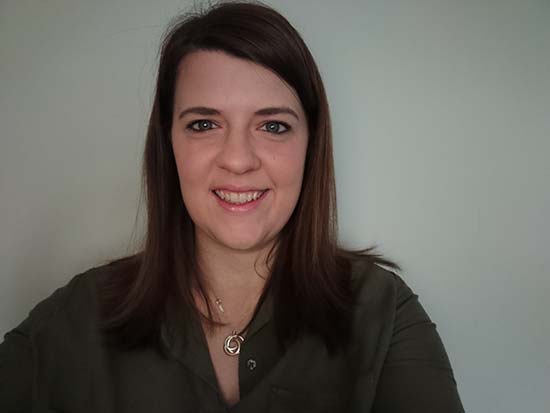 Night
The following night photo was taken at ISO 50 for 1 second.
Night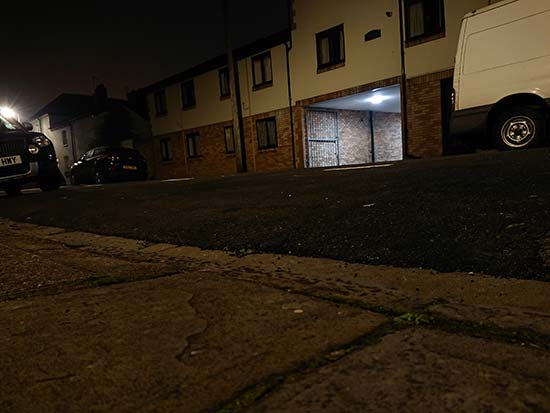 Creative Effects
The Sony Xperia XZ1's camera app includes nineteen filter effects: Normal, Brightness-Contrast, Hue-Saturation, Mirror, Old Film, Motion Effects, Mosaic, Motion Trail, Nostalgic, Miniature, Vivid, Tint, Fisheye, Colour sketch, Comic, Partial colour, Harris Shutter, and Kaleidoscope. This is an unusually extensive and attractive selection of effects to be included with a standard camera app. All effects are previewed live, but it's a pity they're only recorded at 1920 x 1080.