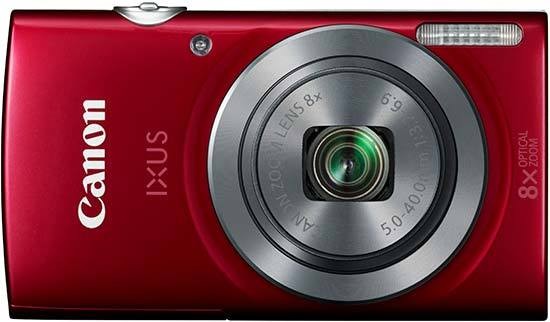 Conclusion
Budget compact cameras rarely set the world alight with exceptional performance or innovative features, but the IXUS 160 is even more lacklustre than the norm. Aside from including a respectable amount of manual shooting options and a few nifty features, it's an unremarkable camera.
Image quality is average at best, with reasonable performance in good light, but disappointing indoor and low light results. The lack of proper image stabilisation only compounds the problem, and focussing can be a pain when shooting close-ups.
The IXUS 160 isn't especially enjoyable to use either. It's got some good-sized buttons and a logical menu structure, but you'll have to put up with slippery ergonomics and a thoroughly average LCD screen.
But the camera's biggest problem is value. Sure, at £100/$130 it's keenly priced, but remember the older IXUS 155 can be had for similar money but comes with a 10x zoom range and image stabilisation. Nikon's direct rival, the Coolpix S3700, also has a stabilised lens, plus you get features like Wi-Fi image sharing with NFC pairing.
All in all, the IXUS 160 performs fairly well and is easy to use, but that's not enough to make it a compelling buy when compared to its direct rivals and also slightly older, better-specced cameras reduced to the same price.
Ratings (out of 5)
Design
3.5
Features
3
Ease-of-use
4
Image quality
3
Value for money
2.5