Nikon Coolpix S6800 Review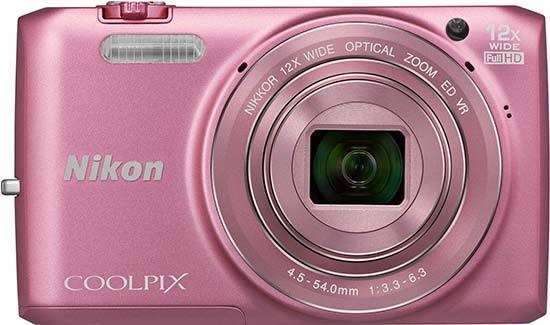 Conclusion
There's a lot to like about the Nikon Coolpix S6800. It produces bright, punchy images in most conditions and handles low light better than many similar cameras. Leave it in the default Smart Auto mode and the camera's exposure metering, autofocus system and auto white balance prove reliable and give you crisp, well exposed shots with accurate colour. It's a slight shame the Smart Auto mode isn't more willing to detect a macro scene though.
Packing a 12x zoom lens into such a petite package also gives the Nikon Coolpix S6800 great versatility, with a focal length range that covers a wide variety of shooting scenarios. Nikon's Vibration Reduction system ensures this zoom ability is usable without having to worry too much about camera shake.
If anything lets the side down, it's the Nikon Coolpix S6800's extra features. Basic colour effects work well enough, but the lacklustre Easy Panorama mode is left in the digital dust by the quality of panoramas produced by modern smartphones. Likewise the camera's Wi-Fi abilities can impress, but are all too often marred by the instability of the companion app and spontaneous signal disconnection. Only the S6800's nifty Smart Portrait and Glamour Retouch features really generate some 'wow factor', though we suspect the novelty could soon wear off.
So should you buy an S6800? Well if you're after decent performance, shooting versatility and compactness, it makes a lot of sense. It's a pity there aren't any standout aspects and the extra features are lacking compared to what a smartphone can do, but the Nikon Coolpix S6800 is still a good, easy to use all-rounder that should appeal to a wide audience.
Ratings (out of 5)
Design
3.5
Features
4
Ease-of-use
4.5
Image quality
3.5
Value for money
4