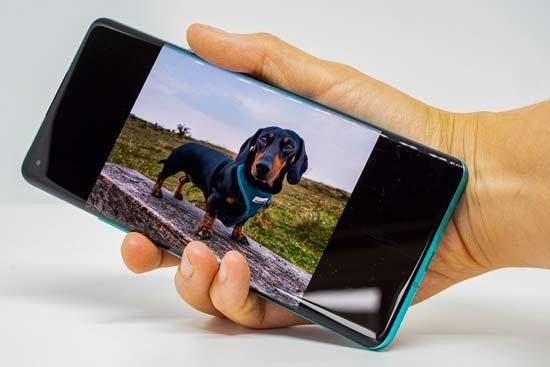 Conclusion
OnePlus has generally always occupied that middle ground of phone, providing a good set of specifications - particularly the camera - in a device which is more affordable than the type you'd expect from big players such as Samsung, Huawei and Apple.
These days, the flagship phones from OnePlus are creeping towards higher end territory with more expensive pricing. They're still cheaper than the flagships from Samsung and Apple, but are perhaps more in line with typical Huawei prices, who have taken a battering thanks to its ongoing trade wars with the United States.
If you prefer Android to iOS, then the OnePlus 8 Pro is a great option. The Oxygen OS is a nice and clean operating system, and is certainly preferable to Samsung's skin. The native camera app is well-featured and gives you a lot of bang for your buck. We like the Pro shooting mode as well as the various other shooting options that the Pro 8 gives you.
Image quality is obviously the most important thing to consider, and on the whole the OnePlus 8 Pro does a fantastic job. Photos are bright and punchy with a good amount of detail.
Having the 48 megapixel mode is useful when you want to photograph something with a lot of fine detail, but generally the images outputted at 12MP do the job just as well without taking up so much room on your phone / hard drive.
The design of the OnePlus 8 Pro is also very attractive. Being sleek and stylish while also offering a large screen and the ability to use the phone one handed.
Overall, if you're in the market for a top-line Android phone, and your main consideration is the quality of the onboard camera, the OnePlus 8 Pro should be high up on your list of phones to consider.
If you don't have the budget for a top-range Samsung or iPhone, yet still want something stylish and well-featured that can do a good job in a range of situations, it's a fantastic option that doesn't represent too much of a compromise.
Ratings (out of 5)
Design
4.5
Features
4.5
Ease-of-use
4.5
Image quality
4
Value for money
4