Samsung Galaxy Note 20 Ultra Review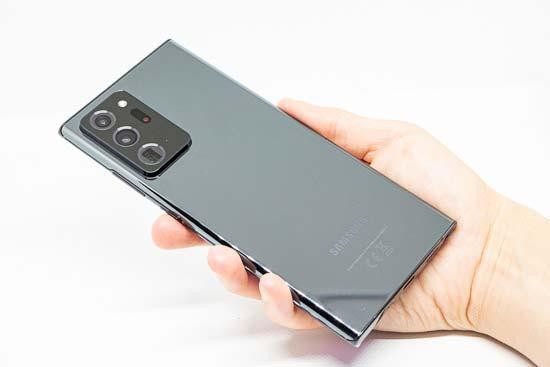 Conclusion
As we've often said about Samsung devices, the Galaxy Note 20 Ultra is an extremely impressive device and offers a lot to different kinds of photographers, but you have to be prepared to pay a heavy price premium for it - and whether that's worth it will likely come down to personal preference.
Image quality on the whole is fantastic, and it's probably fair to say that the Samsung Galaxy Note 20 Ultra offers one of the best performances in the smartphone market.
It does well in its general "Photo" mode, and having other functions such as Pro mode will be appealing to those who like to take greater control of their shots.
The 50x zoom is nothing to write home about, but the flexibility of the three different focal lengths gives you good scope to capture a range of different subjects.
Again, as we've seen before, the native camera app is very well-featured, giving you lots of modes to choose from and is easy to use.
We also like the fact that you can use the Stylus for certain things, such as self-portraits or remote shooting.
That comes in particularly handy for group shots and the like, but you will need something to rest the phone on when you're doing that.
The Note 20 Ultra is a very large and cumbersome phone. That might sound like a criticism, but it can also be considered a positive for those looking for the best way to display their images and videos - whether from the device itself or for anything you important from your "proper" camera.
However, it's fair to say that the average person is likely to find this a very large phone, which may be somewhat overkill for everyday usage - take a look at other models in Samsung's range if you want something smaller.
Because the Samsung Galaxy Note 20 Ultra has a lot of extra functionality, including things like the Stylus, then it does not come in cheap.
At the time of writing, the lowest price option is £1,179. While that makes it around the same price as the iPhone 11 Pro Max, there are much cheaper Android options around.
Overall, the Samsung Galaxy Note 20 Ultra is an excellent phone which produces fantastic images and has a lot going for it.
If you're firmly in the Android camp, particularly, Samsung, it comes highly recommended - so long as you've got the budget.
Ratings (out of 5)
Design
4
Features
4.5
Ease-of-use
4.5
Image quality
4
Value for money
3