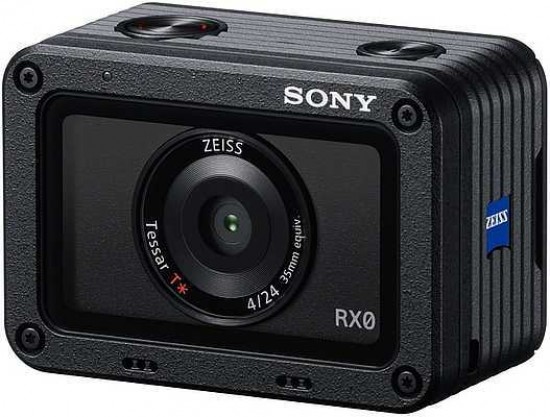 Image Quality
All of the sample images in this review were taken using the 15 megapixel Fine JPEG setting, which gives an average image size of around 7Mb.
Some of the best features of the Sony RX0 are in the image recording department. The 1in, 20MP sensor is the same as the one found in the RX100 series of compact cameras - one of our favourite compact cameras bar none. Packing a sensor that large in such a small camera is quite something. 
Full resolution images are 15.3MP, which is plenty enough detail for a camera of this type. The 24mm f/4 lens impresses too. It's sharp in the centre with only a minimal drop off in clarity in the corners of the frame. 
When shooting in good contrast light, you get a wide range of tones and crisp detail. Shoot alongside another action camera and the difference in dynamic range is clear to the eye - in the RXO there's much more detail in highlight and shadow areas.
For the best possible detail in highlight and shadow areas, it is well worth keeping the DRO (Dynamic Range Optimiser) option activated. Of course the HDR mode goes one step further, combining multiple images to get the widest range of tones possible. Even in a 1in sensor you'll need HDR from time to time. 
The full HD 1080p video spec is excellent, with up to 50/ 60fps at 100Mbps. Slow motion videos can be made at 250fps, 500fps and 1,000fps, though the resolution drops at those higher rates. It's quite the feature set. 
It is possible to shoot 4K 4:2:2 videos with the RX0, though you will need to be connected to an external recorder through the clean HDMI output. You get a range of Picture Profiles to choose from which is particular handy for videos, particularly PP7 which is the flat SLog2 profile. 
Noise
The RX0 has an ISO 125-12,800 sensitivity range for videos and still images. It can be expanded down to ISO 80 and up to ISO 25,600 for photos in the multi-frame NR mode. 
When shooting in good contrast light, the 24mm f/4 lens acquires crisp detail. If you compare the same image in JPEG and unedited RAW versions, you'll see some relatively strong sharpening applied to JPEGs. However, if you are to look at a JPEG in its own right, the detail looks lovely and sharp without appearing over-sharpened. 
That larger 1in sensor provides superior image quality compared to other action cameras, especially when shooting in low light. If you're familiar with an RX100, you'll know what quality to expect.
Firstly, luminance noise isn't so bad, especially in low light. Luminance noise has a negative impact in several areas of image quality; image sharpness, colour depth and dynamic range to name some. 
In the RXO, you get crisper images with greater detail in highlight and shadow areas plus punchier colours at the higher ISO settings. We do recommend shooting in RAW format in order to get the most detail out of images especially in low light. 
Pixel peeping our test images (viewing at 100%), we can see that luminance noise is really well controlled up to ISO 800 - image are completely clean. There is a minor increase at ISO 1600 and then steadily more with each ISO setting as you increase up to the maximum ISO 12,800. 
Those test images show very little sign of chroma noise at any ISO setting. Impressive. 
One downside is that the aperture of the fixed lens is f/4, which is not as fast as some other action cameras that are often f/2.8. It's inevitable given the larger sensor and does counteract the superior low light performance to a degree. Only to a small degree though. 
| | |
| --- | --- |
| JPEG | RAW |
| ISO 80 (100% Crop) | ISO 80 (100% Crop) |
| | |
|   |   |
| ISO 100 (100% Crop) | ISO 100 (100% Crop) |
| | |
|   |   |
| ISO 125 (100% Crop) | ISO 125 (100% Crop) |
| | |
|   |   |
| ISO 200 (100% Crop) | ISO 200 (100% Crop) |
| | |
|   |   |
| ISO 400 (100% Crop) | ISO 400 (100% Crop) |
| | |
|   |   |
| ISO 800 (100% Crop) | ISO 800 (100% Crop) |
| | |
|   |   |
| ISO 1600 (100% Crop) | ISO 1600 (100% Crop) |
| | |
|   |   |
| ISO 3200 (100% Crop) | ISO 3200 (100% Crop) |
| | |
|   |   |
| ISO 6400 (100% Crop) | ISO 6400 (100% Crop) |
| | |
|   |   |
| ISO 12800 (100% Crop) | ISO 12800 (100% Crop) |
| | |
Focal Range
The Sony RX0 features a fixed ZEISS Tessar T* 24mm lens. That's not as wide as most action cameras, but is still wide enough to capture most of the scene around you. 
We suspect that even if the RX0 can be stabilised, for many its narrower field of view is just not suitable for the sort of action we've come to know from the GoPro ambassadors. Really, with the RX0 you're mostly looking at different applications.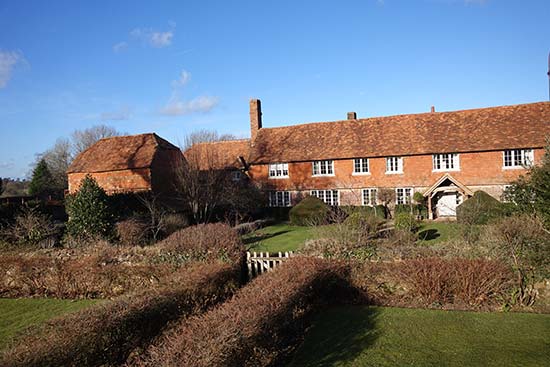 Lens Distortions
The ZEISS Tessar T* lens features 6 aspheric elements in 6 groups. 
We could not find any major barrel distortion in our brick wall test image. If distortion is there, it's negligible. Impressive. Also, vignetting in the f/4 lens is very well controlled indeed. Again, impressive. 
In the corners of images with high contrast detail, there is a some sign of chromatic aberration - usually magenta/ purple fringing. It's to be expected of a fixed 24mm lens of this size and nothing major that can't be fixed easily post capture. Again, it's worth shooting in RAW format to make these corrections.  
As for the quality of detail across the image, the sharpness in the centre of the frame is maintained to an impressive degree all the way to the corners, with only minimal drop off in clarity. 
Ultimately, the quality of the lens is one area where the RX0 shines over other action cameras.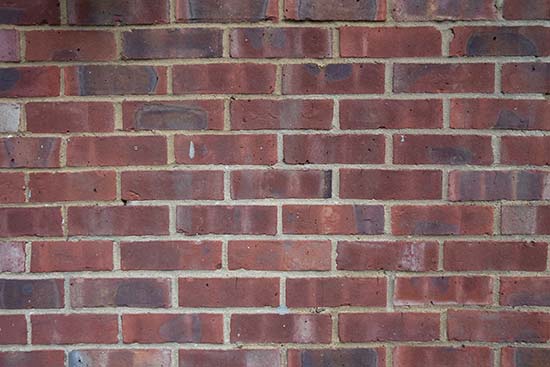 Macro
The RX0 does not have macro focusing, as you can see from our sample image of a CF card. The closest focusing distance is 50cm, which is very modest for a 24mm wide-angle lens. Could the restricted minimum focus distance of the RX0 be a deal breaker when considering it for a camera rig, where the cameras needs to be positioned closely to a subject?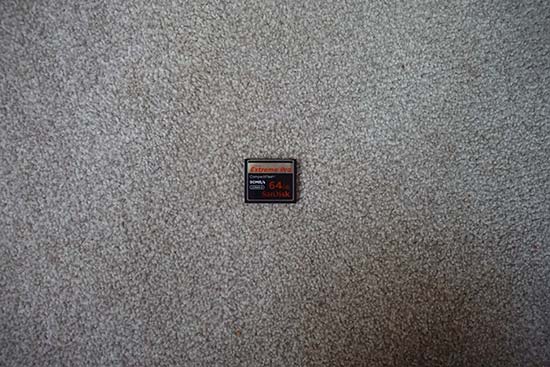 Night
When compared to other action cameras, the RX0 shines when used in low light thanks to its larger imaging sensor. You get better dynamic range, colour depth and control of noise. In short, the image quality of the RX0 in low light is superior to any other action camera. 
When taking manual control over exposure, the longest possible shutter speed is 1/4sec. Therefore, it is not possible to make long exposure images. Evidently, the target market for this camera is not interested in long exposures.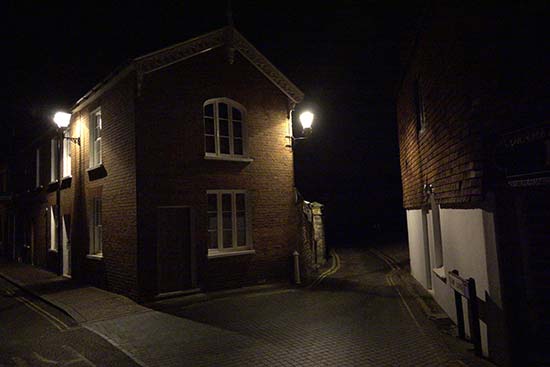 Shooting Modes
In addition to PASM shooting modes, the RX0 has a HDR mode, HFR (High Frame Rate) modes for up to 960fps slow motion recording, multi-frame NR mode and a plethora of Picture Effects, including High-Key and Rich Tone Monochrome. 
However, we do still recommend shooting in RAW format when using the RX0, in order to get the most amount of tonal detail from the scene. (Picture effects are not applied to RAW format images.)