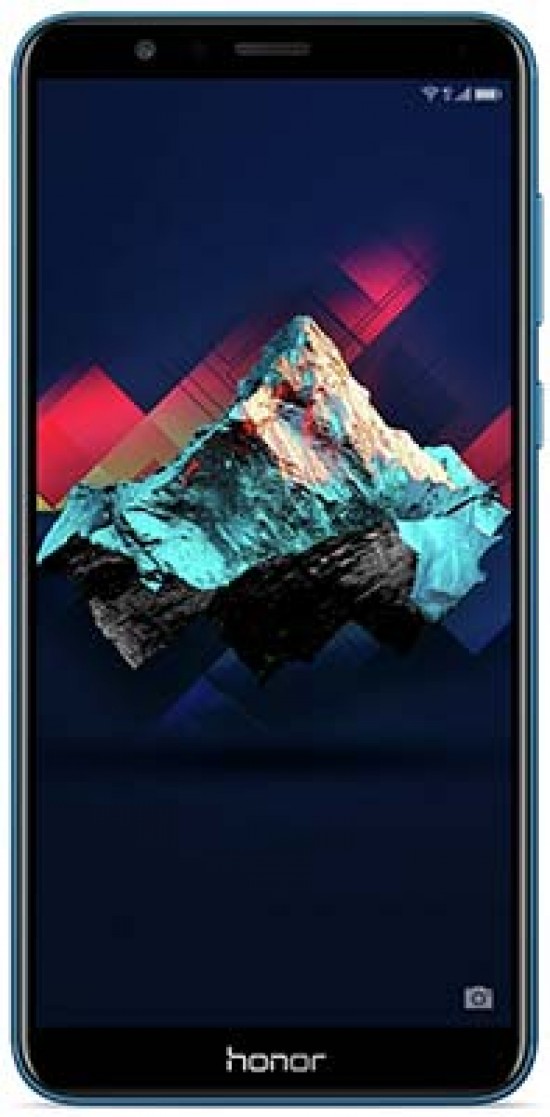 First Impressions
We were at the global launch of the Honor 7x and the Honor View 10 smart phones in London last week. During the event, Honor CEO George Zhao took us through the key features of the two new phones. 
If the features are anything to go by, both phones appear to offer excellent value for money.

We had a brief hands on with both phones afterwards and have taken away a full-production version of the Honor 7x. Shipping of the Honor 7X in the UK started on the day of launch, 5th December.
The Honor View 10 will be officially launched on 8th January during CES. The units of the Honor View 10 at the event were not full production versions so we are unable to supply sample images from the phone.
Let's start with our first impressions of the Honor 7x, and then we'll take a look at the key features of the Honor View 10.
For more information please visit the Honor website.
Honor 7x
There has already been shipment of 2 million Honor 7X units in China, but as of 5th December it is now available in the UK. The phone looks like great value at £269. Here's what you need to know.
Honor 7X: Design & Features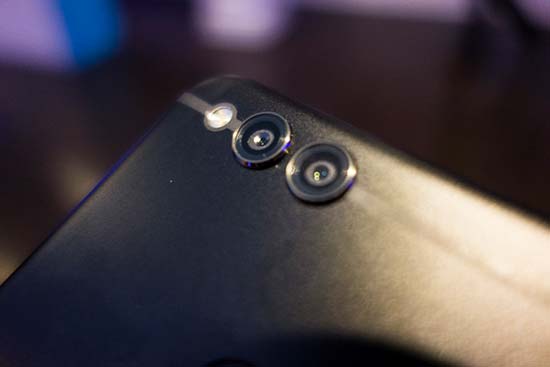 For its price point, the Honor 7X packs a lot of features. You get an impressive 4GB ram, 64GB internal storage and support for micro SD cards up to 256GB.
The 5.93in edge-to-edge screen is in 18:9 format and its 2160x1080 resolution display gives a crisp image. Such a wide format is a big plus for gamers but it also allows dual screen display - meaning you can easily view messages as they pop up while operating other apps.
A metallic-finish body gives a comfortable hold and comes in three colours; Black, Blue and Gold. Honor has made comparisons between the Honor 7X and iPhone 8 Plus, where the Honor 7X is thinner and its battery inside is a more powerful 3,340mAh unit.
Battery capacity provides power for up to 22 days standby, 12 hours video playback, 21 hours talk time or 12 hours internet. Impressive stuff.
Honor 7X: Camera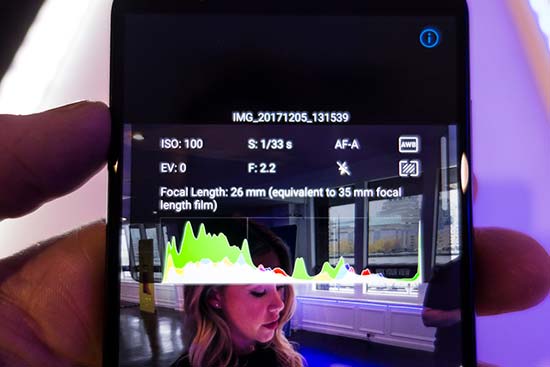 As for the camera, it's a dual rear camera array with the main camera featuring a 16MP sensor and the second 2MP camera is used for depth sensing. The camera pairing provides portrait and wide aperture modes. The front camera has a 8MP sensor and offers a wide aperture mode too.
Phase detection AF (PDAF) is included in both cameras and promises focusing as fast as 0.18 seconds. In good contrast light we have found focusing to be quick and accurate, though the phone struggles more when in low contrast light. There were several times out on the streets of London at night where the phone has struggled to acquire a sharp focus at all. But hey, this is a phone.
Shooting modes wise, the Portrait Mode is available for both from and rear cameras. In addition there are panorama, time-lapse, light painting, HDR and funny effects modes. Truly, there is a comprehensive array of shooting modes.
It is possible to trigger the front camera by gesture, where by a palm to camera starts the timer for selfie. A smile will work too, as does saying cheese when using audio control.
Video specification is less comprehensive. There is no image stabilisation and the Honor 7X is limited to 1080p at 30fps. No 1080p at 60fps or 4k video recording.
Honor 7X: Other Impressions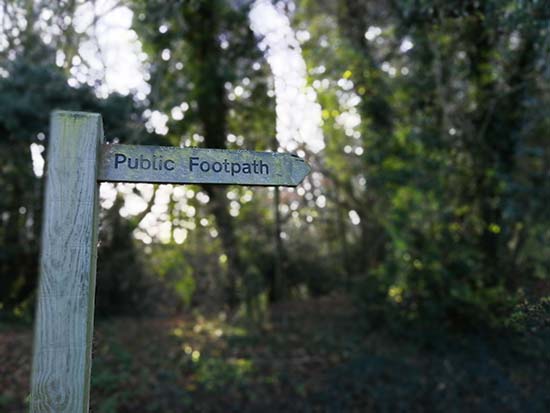 We've had our hands on the Honor 7X for a short while and generally first impressions are positive.
Fingerprint ID on the rear of the camera is super comfortable to access and quick to function. When the large edge-to-edge screen comes to life it is wonderfully vibrant.
The camera menu is nicely laid out. Swipe to the left and you find the plethora of shooting modes, including Pro Photo, Light Painting and Slow-Mo among others.
Swipe to the right and the Settings menu appears, where there is access to GPS, watermarking, gesture controls and display preferences.
On the main camera screen you have quick access to library, photo and video modes, plus direct access to the Portrait Mode camera, wide aperture activation, flash mode and switching between front and rear cameras.
All in all, the handling of the camera is intuitive, despite the volume of features on offer.
We have used the camera both in bright light and in low contrast light. We'e already mentioned about auto focus, but what about image quality? We say that it's respectable for the price, but there are plenty of other smartphones out there with better cameras. Images are crisp in bright daylight, but detail is much more smudged and noisy in low contrast light.
Take a look at our sample images gallery to judge for yourself.
Honor 7X: At a Glance
• 18:9 full screen 2,160x1080 (FHD+) display
• 5.5inch body
• 5.93in edge-to-edge view
• Available in three colours: black, blue, gold
• Tough and with rounded edges
• One-key split screen to use two functions simultaneously
• 16MP rear camera with additional 2MP depth sensing camera + 8MP front camera
• Portrait Mode for both from and rear cameras
• Full HD 1080p videos at 30fps
• 3340 mAh battery gives up to 12 hours internet time
• Kirin 659 processor + 4GB ram
• 64GB internal memory
• support for 256GB micro SD card
• £269 or 299 euros
• Available 5th December in UK
Honor View 10
Honor's new flagship phone is the Honor View 10. Features wise it goes up against the iPhone X and Samsung Galaxy Note 8, while it costs around half the price at £449 (499 euros). Shipping of the Honor View 10 commences on 8th January.
Honor describes the Honor View 10 as the first AI (artificial intelligence) phone. Let's take a closer look.
Honor View 10: Design & Features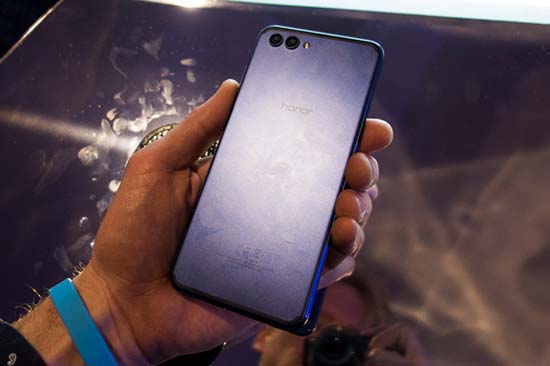 There are a whole tonne of features in the Honor View 10 and we won't mention all of them here. But we will touch on the key features, such as the 6GB ram and internal storage of 128GB.
Design wise, you get a 5.99in screen in 18:9 format. It's pretty much the same display as found in the Honor 7X.
It's premium metal body is available in two colours; Midnight Black and Navy Blue. At 6.97mm thick, the View 10 is thinner than the iPhone X and Samsung Galaxy Note 8, but the battery inside is a more powerful 3,750mAh unit. That battery can be charged to 50% in around 30 minutes with the super-charge option.
You get dual SIM card slots, with dual 4G & volte support, meaning it is possible to make an internet call and your other functions like web browsing remain at full capacity.
Then there is dual face recognition ID and embedded fingerprint sensor in the front glass.
We haven't even got on to the AI aspect of the phone which improves much of the phone's functionality. Features include Easy Talk, which detects whispering and boosts the audio for clear signal. Honor has also teamed up with Microsoft for an Advanced Assistant translator, including immediate translation from a picture of text.
Honor View 10: Camera
On paper the Honor View 10 possesses one of the most impressive cameras in any smart phone.
It's a dual rear camera setup, with a 20MP front facing camera and a 16MP front facing camera. Both lenses feature a fast f/1.8 aperture.
Honor is intent on marketing the AI element of the camera, which offers an unparalleled fast image recognition of 33 images per second and 13 intelligent scene recognition, all of which are built-on by 'deep learning' AI.
What does that mean in reality? The Honor View 10 should select the correct exposure settings in more situations. For example, AI motion detection uses tracking prediction in order to freeze movement rather than let it be blurry. There's also a digital zoom to enhance detail in a text document.
As for portraits, Portrait Mode uses segmentation to separate subject from the background in order to then blur the background. This technology is available for selfies, solo and group pictures. There are then options to extract the 'segmented' subject and then place them onto any background, green screen style.
We look forward to trying out the new phone when it's launched in January.