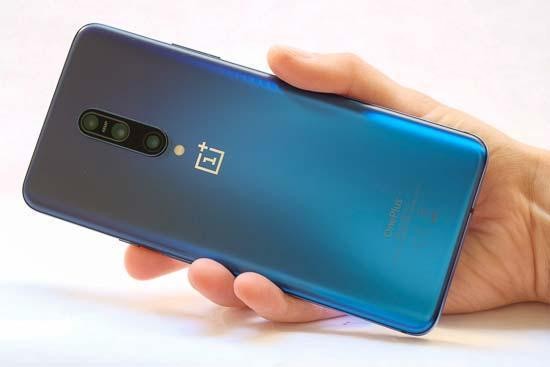 Conclusion
There's a heck of a lot to like about the OnePlus 7 Pro. The company has always sold its wares on the basis of providing much of the same specifications as flagship smartphones but at a fraction of the price. Although it's not quite as cheap as previous models, it still represents good value for what you get and shows that you don't have to spend upwards of £800 to get a well-performing smartphone.
We've liked previous OnePlus cameras, but now we've got something ultra flexible with the introduction of a triple-lens setup. Having a super wide-angle lens is fantastic and really appeals for taking holiday and travel shots - something which a lot of people will surely be doing. It's nice to see modes such as Nightscape here, but if you're somebody who takes a lot of low-light shots, there are just about other better performers currently on the market.
On the whole though, image quality is fantastic. The native camera app is one of the best ones on the market, offering a range of flexible shooting modes, as well as solidly-performing automatic mode for those that simply want to point-and-shoot.
Despite being a mid-range phone, you don't have to compromise on looks either, with the glass back and front of the OnePlus 7 Pro being very elegant. You might want to invest in a case for it though, as dropping glass is of course never a good idea.
The pop-up selfie camera is likely to be a "love it" or "hate it" situation. It's an interesting solution to the "notch" problem, and is certainly unusual. OnePlus is confident that the camera can cope with over 300,000 retractions, but it'll be interesting to see if anybody comes a cropper with the device.
There's a huge amount of competition in the smartphone market at the moment. OnePlus is not one of the "big players" (like Samsung, Apple and Huawei), but it consistently produces good smartphones and has a loyal fanbase. The OnePlus 7 Pro offers something which builds on the previous OnePlus models, and although it's no longer the bargain that it once was, it still offers great value for money.
For those a little distrustful of some of the big players at the moment, or simply don't want to fork out a lot of cash, the OnePlus 7 Pro comes highly recommended.
Ratings (out of 5)
Design
4.5
Features
4.5
Ease-of-use
4.5
Image quality
4
Value for money
4.5