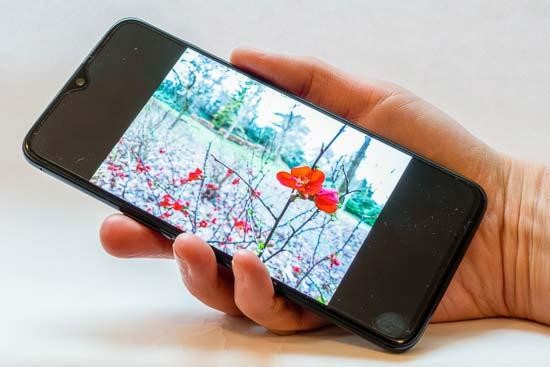 Conclusion
There's a huge amount of choice in the smartphone market right now, which is great news for keeping prices down.
The OnePlus 6T occupies mid-range territory, not being one of the most expensive models you can buy, while also not being the cheapest either.
In terms of the camera, you get a well-rounded set of specifications. Enthusiast photographers will appreciate the capability to adjust certain shooting parameters and shoot in raw format, while those who are beginners or just want to treat their phone like a point and shoot, will also be pleased with the simple operation of the standard shooting modes.
The OnePlus 6T however stops short of being extraordinary – and while that is perhaps understandable for the price, there are other models on the market which are probably more deserving of attention. While image quality is good in bright light, using the Night mode is not as impressive as on other devices, in general.
There's also the fact that there's no zoom lens here – something which is starting to become increasingly more common. You do have the option to "zoom", but it's digital and therefore best avoided unless you don't have the option to get closer to your subject. On the plus side, the second lens on the OnePlus 6T helps to create fairly pleasing shallow depth-of-field effect portraits which work well on Instagram or other social media sites.
Compared with the older OnePlus 6 – which is no longer available to buy directly from the company – the camera remains pretty much the same, but there are other improvements elsewhere – such as to battery life and a reduced notch size.
Overall the OnePlus 6T is worthy of your attention if your budget is in the mid-range, but you may also want to check out other mid-range offerings such as the Honor View 20. Alternatively, you might want to consider saving up a little longer and putting your cash towards something at the higher-end, such as the OnePlus 6T, Google Pixel 3 or Samsung S9.
Ratings (out of 5)
Design
4
Features
4
Ease-of-use
5
Image quality
4
Value for money
4.5