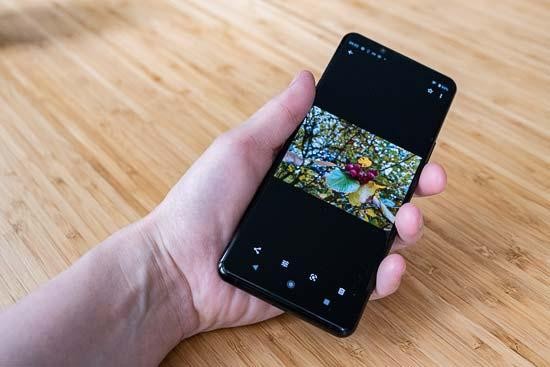 Conclusion
There's a huge amount of competition in the smartphone market, with many of the brands vying for your attention by highlighting just how good the onboard camera is.
It's safe to say that in recent years, Sony has not been a big player in this market, with domination from Samsung, Apple and Huawei.
However with the recent problems Huawei has been having with the US administration not allowing it to use Android, the market has arguably opened up a little.
If you're looking for a smartphone which is reasonably priced, isn't enormous, produces good images and gives you the kind of flexibility to change settings that you'd normally associate with a "normal" camera, then the Sony Xperia 5 II is certainly worth looking at. It's good value for money and does the job well.
There's not much to dislike about the Xperia 5 II, however it doesn't offer the very long zoom capabilities of models such as those in the Samsung Galaxy S20 series, so if that's important for you then that's something to think about.
Although the smaller size of the Xperia 5 II makes it a little more comfortable to use than some larger phones on the market, it's arguably not as ideal for viewing your images or watching movies in playback.
Being able to add additional storage via a MicroSD card is a bonus which you won't find with most other premium smartphones, while battery life is excellent, with fast-charging capabilities for quick power bursts should you need it.
Overall the Sony Xperia 5 II is a great option for those looking for an ideal all-rounder, but who aren't tied to the idea of a camera from one of the bigger-hitters in the mobile arena, such as Apple and Samsung.
If you don't have the desire for an enormous phone, or indeed the budget to go with it, the smaller size and lower price of the Xperia 5 II makes it an excellent choice and it comes highly recommended.
Ratings (out of 5)
Design
4.5
Features
4.5
Ease-of-use
4.5
Image quality
4.5
Value for money
4.5