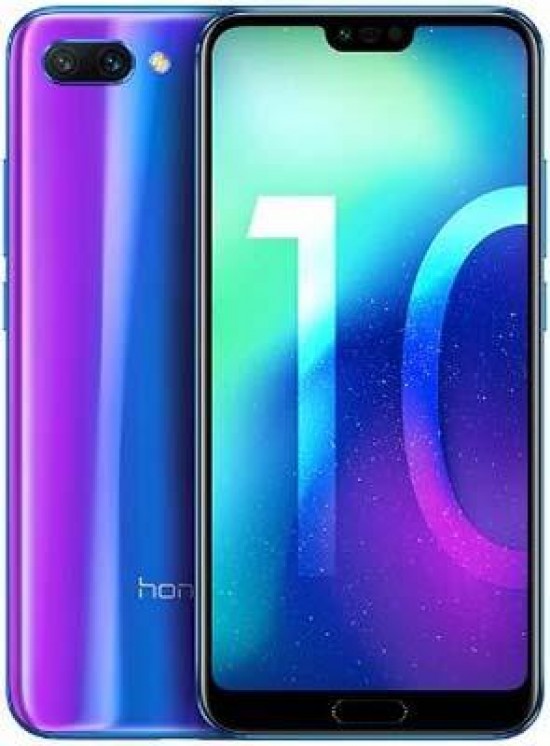 Introduction
Launched in April 2018, the Honor 10 is the new flagship smartphone from the Huawei sub-brand.

Being part of Huawei, but offering much cheaper phones, you'll often find that a lot of the specifications of Honor's budget-oriented range have come directly from the more expensive Huawei variants (with some notable compromises).

The camera is a dual-camera setup, with a 16 million pixel colour sensor, paired with a 24 million pixel monochrome sensor. The latter of which is used for detail, rather than as an telephoto lens. As a point of difference from the Huawei branded phones, you don't get Leica-branded lenses.

Also included for this camera is artificial intelligence, which is deployed by the camera to recognise the scene or subject that you're photographing, adjusting the settings accordingly.

Other features which may be appealing to photographers include a 5.84-inch Full HD+ screen, a 3,400mAh battery life, and USB-C for fast-charging.

At the time of writing, you can buy the Honor 10 (SIM free) for just under £399. Only the 128GB version is available in Europe.
Ease of Use
Despite costing less than £400, the Honor 10 has a look and feel of something a little more premium - in fact it's reasonably close in look and feel to the Huawei P20. The 5.84-inch screen has a 1080x2280 resolution, which is very similar to the P20's 5.8inch, 1080x2240 screen. Another thing the Honor 10 shares in common with its more expensive cousin is that it has a notch in the display. Like with the Huawei devices, the notch is about as minimal as its possible to be, but if it bothers you, you can turn it off in the main menu (essentially creating two black bars alongside the notch to give the illusion of a straight top).
We've been using the rather attractive "Phantom Blue" finish - which is best appreciated when moving the device to catch the light. Sometimes it will look blue, while at other times it will have a purple sheen to it. Other colour ways available include "Phantom Green", "Glacier Grey" and "Midnight Black".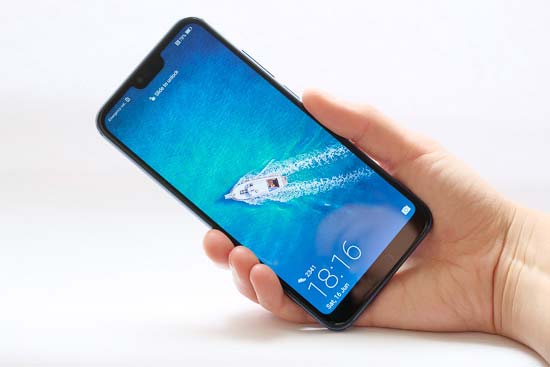 Front of the Honor 10
You can access the Honor 10's native camera app directly from the lock screen by swiping up from the bottom right hand corner. Here you'll be greeted with something which is very similar to the Huawei P20's interface - with the notable exception of the P20's fantastic "Night Mode" - another point of difference for which you'll pay an extra £200 for.
As standard, the camera app opens in "Photo" mode, but along the bottom of the screen you'll find other options you can jump straight to, including Aperture, Portrait, Video and "More". Within the "More" section, you'll find lots of extra options, including Monochrome, Time-Lapse, Panorama and the very useful "Pro" mode.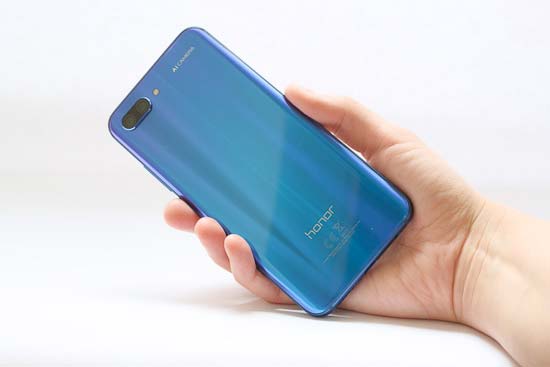 Rear of the Honor 10
The standard "Photo" mode is pretty self-explanatory, with the option to take a picture either with the on-screen shutter release, or by using one of the physical volume buttons on the side of the phone. Along the top of the screen, there's a few different icons to take note of. Most interesting, perhaps, is the "AI" icon, which you can use to switch the artificial intelligence on or off. With it on, you'll notice that the previewed image changes depending on what you point the phone at. You'll know if it's recognised a subject by an icon displayed at the bottom of the screen, some examples I've seen include dogs, greenery and blue skies. It's not necessarily always obvious what changes are being made, but for example you might see a boost in saturation when it's pointed at big swathes of green grass. It's great to be able to quickly switch it off, though, if you want to keep things a bit more neutral. If you are shooting with AI enabled, you won't be able to use the flash.
Other icons include "Moving Picture", which basically creates a short video when taking a video, and the flash icon, which gives you options between auto, off, on, or always on. A cog icon can be tapped to make further changes to settings including image resolution, GPS tag, adding a watermark and so on. This cog icon appears in other different modes, with different options contained within depending on which mode you select. For example, in Video mode, you can choose different video sizes. In Pro mode, you can tap the cog and switch on raw format shooting - which is quite an unusual feature to find in a sub £400 cameraphone.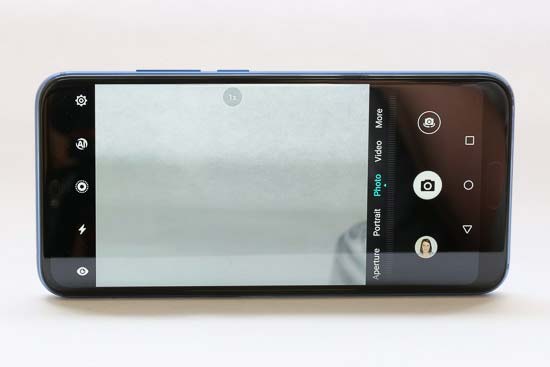 Front of the Honor 10
Switching to Pro mode gives you the opportunity to alter a number of other different settings. You can adjust ISO, shutter speed, exposure compensation, AF type, white balance and metering. If you've made quite a few changes to a number of different settings, you can return them all quickly to the default setting by tapping an icon which looks a bit like a sun.
Back to the standard modes found in the main camera app screen. "Aperture" is the now increasingly familiar fake shallow depth-of-field effect that is pretty common among many smartphones. In this mode, you can choose an aperture you want to recreate, then tap around the screen to select your subject and take the shot. The good thing about this is that as it's just a software effect, you can change the focus point, and the selected aperture, which is useful if you're slightly off with the focus point, or if you're just not happy with how the result has come out.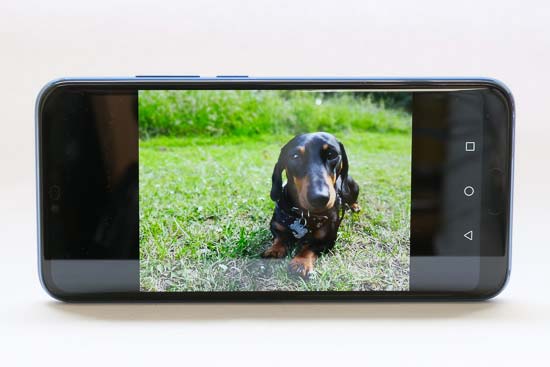 Front of the Honor 10
Portrait mode gives you options to apply various "lighting effects", including "Butterfly lighting", "Classic lighting", and "Split Lighting". You can also choose a "Beauty Level", via a slider - you can choose between 0 and 10. Basically, the stronger you set this, the more smoothing, teeth whitening and so on will be applied to the portrait subject. If you want to go for the most natural look, leave it on 0, but a low number, up to around 3 or 4 is quite flattering. Any more than that, and the results start to look a little odd or disturbing.
The Honor 10 has a 24 megapixel front facing camera, which you can activate by tapping an icon from the main screen. When you do so, you'll find there's a set of different shooting modes here, too. There's the standard Photo and Video mode, but also Portrait - which gives you the same Lighting and Beauty options as with the rear cameras - and Aperture, but if you tap that, the camera automatically switches back to the rear one - I'm not sure why it's included as an option on the front-facing camera. In the settings menu for the selfie camera, you'll find a number of options including Mirror reflection - where by the image will be flipped - and "Perfect Selfie", which you can use to take a three dimensional photo of yourself, which is edited to result in what the phone thinks is a "perfect selfie".